Jul 31, 2019 11:05:14 AM - by David Roberts - Herbicide Technical Specialist
1 min
2019 - Maximising weed control in OSR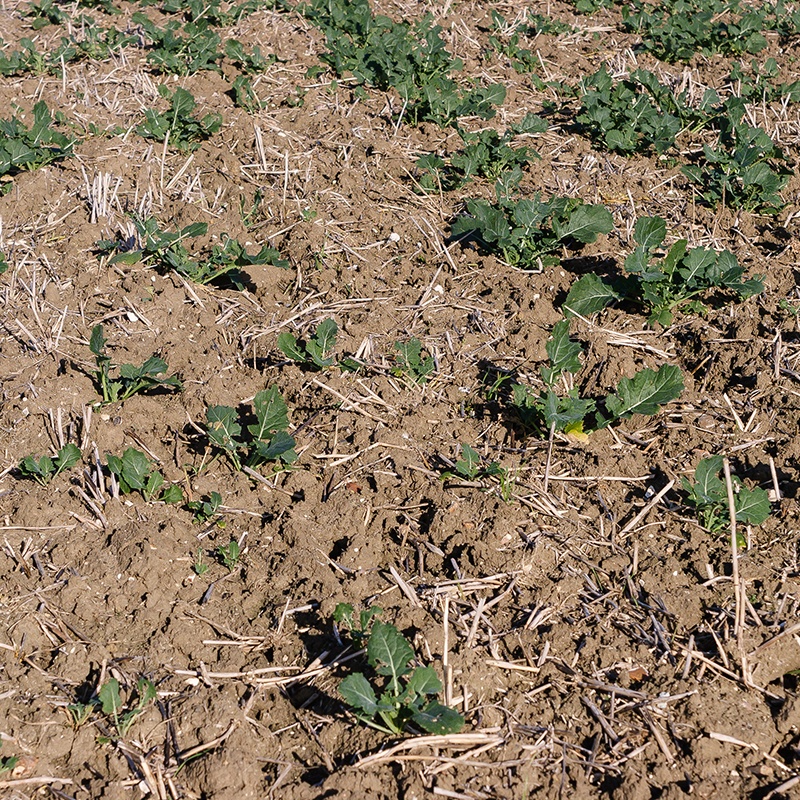 In this week's technical clinic, we're focusing on oilseed rape planning, with a specific focus on how to maximise weed control in the autumn.
The key message is that growers can't rely on herbicides alone when it comes to controlling problem weeds such as black-grass. Instead, cultural controls including rotation, spring cropping, cultivation, weed mapping and rogueing should all be factored into the equation.
From a herbicide perspective, growers need to consider the advantages and disadvantages of pre- and/or post-emergence strategies. David Roberts, ADAMA's herbicide technical specialist, discusses this conundrum in more detail and explains how Sultan® (500g/l metazachlor) can help with oilseed rape establishment by reducing weed competition either as a pre- or post-emergence treatment: this wide application window enables growers to establish a good base of protection against a range of broad leaved weeds, with Sultan® also delivering additional activity against black-grass.
Have a watch back at a previous clinic to find out more...
Countering the loss of neonics
The loss of neonicotinoid seed treatments adds to the difficulties of reliable oilseed rape establishment, with some growers responding by extending their rotation so that OSR only accounts for 1 crop in 6.
Where oilseed rape is being grown, the following points are worthy of consideration:
Allow the drilled crop to get 'in and up' as quickly as possible by preparing a fine, firm seedbed to promote good seed-to-soil contact.
Don't overwork the seedbed as this could result in the loss of critical soil moisture.
As an alternative establishment method, oilseed rape can perform well when drilled directly into the previous crop's stubble.
Use a variety with good early season vigour and consider the use of a pre-emergence herbicide such as Sultan® (500 g/l metazachlor) to aid rapid establishment.
Don't compromise early crop establishment by waiting until the post-emergence phase to apply a herbicide: this can allow weeds, particularly chickweed, to get ahead of the crop and have a significant effect on the crop's final yield potential.