A new strategic alliance of industry innovators has been formed to accelerate the identification and development of new technologies to help growers adapt to the challenges of crop production in the future.
AD4PT brings together machinery specialist Horsch, crop protection organisation ADAMA, plant breeder DSV and adjuvant and biostimulant experts Interagro, with the vision of challenging conventional thinking and testing new approaches. Find out more here!
Each month the group will focus on a range of key agronomy topics. View our latest content below:
Fast and effective stubble cleaning will be crucial this autumn to help put growers back in control of troublesome grass-weeds and get crops in the ground, and competitive as quickly as possible. However, hard water and high pH in the spray tank can cause double-digit reductions in glyphosate efficacy. Engineering the water first with an efficient water conditioner  will soften and buffer water, helping to maximise glyphosate performance. This will ensure rapid and effective burndown of germinating weeds before drilling of the next crop commences. Read more here...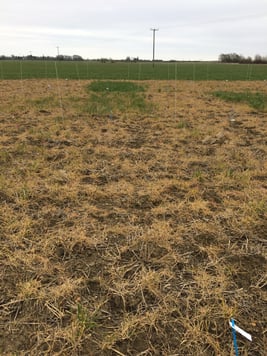 ---
A new phytohormone biostimulant seed treatment fromInteragro could help cereal growers boost growth and development after trials have proven its ability to consistently improve seed health and yields. With the best start essential to maximise seed potential, Newton could be a crucial new tool in the crop production toolbox to protect crops at the critical establishment phase. Read more here...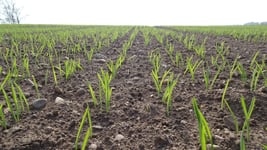 ---
With last autumn's wet weather significantly impacting winter drilling activities for wheat and barley, many growers will be contemplating bringing their drilling dates forward into September this year – a strategy which goes against all best practice advice for controlling black-grass populations. We are therefore taking another look at why – alongside weed mapping, rotation planning, cultivation technique and herbicide programmes – delaying drilling is still one of the key tactics for beating black-grass. Read more here...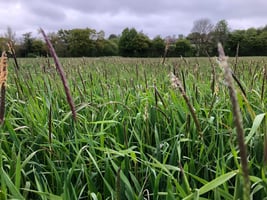 ---
A new top yielding and early maturing winter barley variety with high levels of tolerance to Barley yellow dwarf virus (BYDV) and resistance to mosaic viruses (BYMV1 + 2) is being launched by seed breeders DSV in the UK this summer.
DSV Sensation has consistently outyielded other BYDV resistant varieties across European trials whilst being the earliest heading variety tested, says DSV UK's Sarah Hawthorne. Read more here...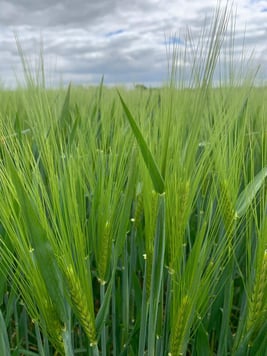 ---
Despite being a profitable and effective break crop, and one which enables cereal growers to introduce alternative black-grass herbicides into their rotation, the long-term future of oilseed rape in the UK is coming under increasing pressure, with the loss of neonicotinoid seed treatments and changes to general licensing for bird control, making the need to protect the young crop from competing weeds more critical than ever. Thankfully, the use of pre- and post-emergence herbicides means there is one less issue for growers to worry about this autumn. Read more here...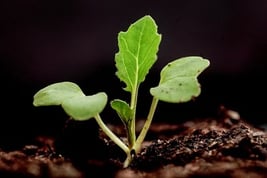 ---
Modern oilseed rape varieties are nearly 30% more Nitrogen efficient than the highest yielders from just a few years ago, a series of trials in Germany has shown.
With Nitrogen utilisation increasingly in the spotlight, the trials highlight a number of factors contribute to a plant's ability to make better use of nutrients and cannot be tied to a specific gene. Read on here...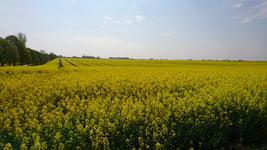 ---
Whilst everybody is looking for a silver bullet to address the cabbage stem flea beetle (CSFB) problem now affecting many parts of the country, a single management action, new active or emerging genetic trait is highly unlikely to solve the problem anytime soon.
Few agrochemical interventions seem to make a big difference in the parts of the country where the CSFB numbers are at their highest.
The debate about early drilling versus later timings continues with strong advocates of both approaches but what seems right in one year is often contradicted in the next one. Read on here...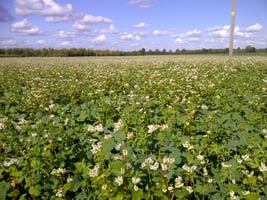 ---
ADAMA has recently announced the launch of a new ferric phosphate-based professional molluscicide aimed specifically at controlling slug populations in UK growing conditions.
Follow the link to find out more and register for a FREE Gusto IRON technical pack!
---
HORSCH Focus TD proving popular seeding OSR
2020 has seen a sharp rise in Focus strip-till drill sales for HORSCH in the UK, available in working widths between 3m and 6m the Focus concept uses a deep loosening tine in conjunction with the proven TurboDisc coulter technology for accurate seed placement.
The ability to place fertiliser either at depth behind the tine, with the seed or on the surface provides flexibility for the farmer. Read more here...