A new strategic alliance of industry innovators has been formed to accelerate the identification and development of new technologies to help growers adapt to the challenges of crop production in the future.
Each month the AD4PT group will focus on a range of key agronomy topics. View our September content below:
Keep beneficials in mind when tackling pests this autumn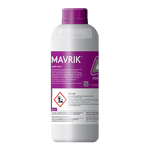 With the loss of neonicotinoids forcing growers to change the way they tackle pest control in cereals and oilseed rape, pyrethroid insecticides now form the backbone of many aphid and flea beetle control programmes. 
It is worth noting however that not all pyrethroids are equal: tau-fluvalinate for example has a much lower toxicity towards beneficial organisms compared to other pyrethroid-based actives. As such, insecticides like ADAMA's Mavrik (240 g/litre tau-fluvalinate) enable insects including rove beetles and ground beetles (which can consume up to 125 aphids per day – including pyrethroid resistant myzus aphids) to naturally predate on pests.  Read on here …
---
New Taro drill family is highly manoeuvrable and efficient
A new mounted disc drill has been launched by HORSCH to provide a highly manoeuvrable seeding system that is ideal for smaller and irregular fields. The new Taro HD and Taro SL drills have a 6m working width that enables them to cover the ground efficiently and are combined with a front-mounted HORSCH Partner hopper for a compact design.
The Taro 6 HD is equipped with a tyre packer and PowerDisc seed coulters. The packer levels and creates consistent sowing conditions in front of each coulter. The proven PowerDisc seed coulter guarantees optimum depth control, even in heavy conditions with a lot of clods.
The HORSCH Partner front tank is available with either 1600 litre or 2200 litre capacities and optimises the weight distribution of the tractor and seeding rig. An offset method enables separate passes for tillage and sowing and offers greater sowing flexibility, especially in years with high rainfall.
The Taro SL is equipped with a RollFlex packer and third generation TurboDisc seed coulters. Additional equipment options are available to extensively adapt this machine to the customer requirements. For more information on the Taro range please click here.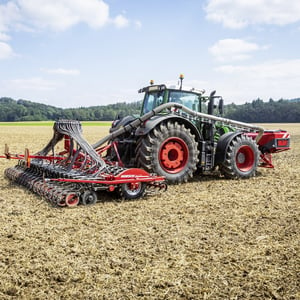 ---
Power residual herbicides in suboptimal conditions

Optimising herbicide performance will be crucial this autumn to get winter crops off to the best possible start.
With increasing grass-weed resistance and suboptimal soil and application conditions threatening herbicide efficacy, improving herbicide performance has never been more important. The addition of
adjuvant
Backrow
 will be vital to help mitigate the effects of very wet or very dry conditions that lead to poor weed control and poor crop competition.
Click here to find out more.

---
The relevance of a.i characteristics in autumn herbicide selection
The half-life of a crop protection product is a measure of the amount of time it takes for that active ingredient's parent compound to degrade by 50%. 
This publicly available information forms part of the data package required to ensure a herbicide meets the relevant regulatory codes of practice and can vary according to soil type, soil biology and soil chemistry as well as the prevailing climatic conditions (soil temperature and moisture content). 
In general terms, higher soil temperatures and the availability of moisture will cause active ingredients to degrade more rapidly (as there will be more energy and water available for biological and chemical processes within the soil profile to take effect). Conversely, a higher organic matter will typically reduce the rate at which a compound degrades: this is particularly true for compounds with a partition coefficient towards organic matter as they will be more tightly bound to the organic matter within the soil and therefore less susceptible to the processes which cause a product to degrade.  Read on here…