The meaning of half-life
The half-life of a crop protection product is a measure of the amount of time it takes for that active ingredient's parent compound to degrade by 50%.
This publicly available information forms part of the data package required to ensure a herbicide meets the relevant regulatory codes of practice and can vary according to soil type, soil biology and soil chemistry as well as the prevailing climatic conditions (soil temperature and moisture content).
In general terms, higher soil temperatures and the availability of moisture will cause active ingredients to degrade more rapidly (as there will be more energy and water available for biological and chemical processes within the soil profile to take effect). Conversely, a higher organic matter will typically reduce the rate at which a compound degrades: this is particularly true for compounds with a partition coefficient towards organic matter as they will be more tightly bound to the organic matter within the soil and therefore less susceptible to the processes which cause a product to degrade.
The right herbicide for the job
In addition to selecting an herbicide based on the overall efficacy of its active ingredient(s), consideration should therefore be given to the ability of those compounds to remain effective in variable seedbed conditions.
The following factors should be assessed ahead of and during the spraying season, with the final spray programme customised and adapted using a combination of active ingredients to suit the prevailing field conditions:
Water solubility:
Active ingredients with good water solubility ratings (such as chlorotoluron and flufenacet) will be taken up more easily in early, drier seedbeds (e.g. at pre-emergence and early post-emergence timings for crops drilled early in the season or during drier conditions).
Half-life duration:
Active ingredients with an extended half-life duration (diflufenican and to a lesser extent pendimethalin) will provide reliable residual activity for longer after application.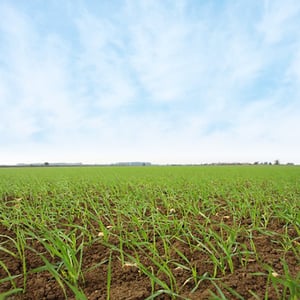 Seek professional guidance in order to ensure your herbicide protocol is viable for the current season and current cropping conditions.
Customise and adapt
The message is clear: with variable and unpredictable weather patterns adding to the crop protection challenge, don't simply rely on those active ingredients you've used in the past.
Instead, consider the current and predicted cropping conditions and tailor your herbicide strategy accordingly by choosing those active ingredients which will provide the best level and longevity of protection in the prevailing climatic and soil conditions.
For example, Tower (chlorotoluron 250 g/l, pendimethalin 300 g/l & diflufenican 40 g/l) will ensure good uptake even in the driest conditions thanks to its CTU component and will also provide good longevity of efficacy thanks to its PDM and DFF components. Herold (flufenacet 400g/l & diflufenican 200 g/l) will also provide good efficacy in dry conditions and also offers extended longevity.
Alternatively, Anthem (pendimethalin 400 g/l) will provide good all-round protection and longevity in a wide range of conditions.
Seek help
With so many variables to consider (soil type, temperature, moisture, chemistry, biology and the resilience of each active ingredient to these factors) the best advice is to seek professional guidance in order to ensure your herbicide protocol is viable for the current season and current cropping conditions.