Oct 19, 2021 10:54:17 AM - by Adama
3 min
2021 - Black-grass control strategies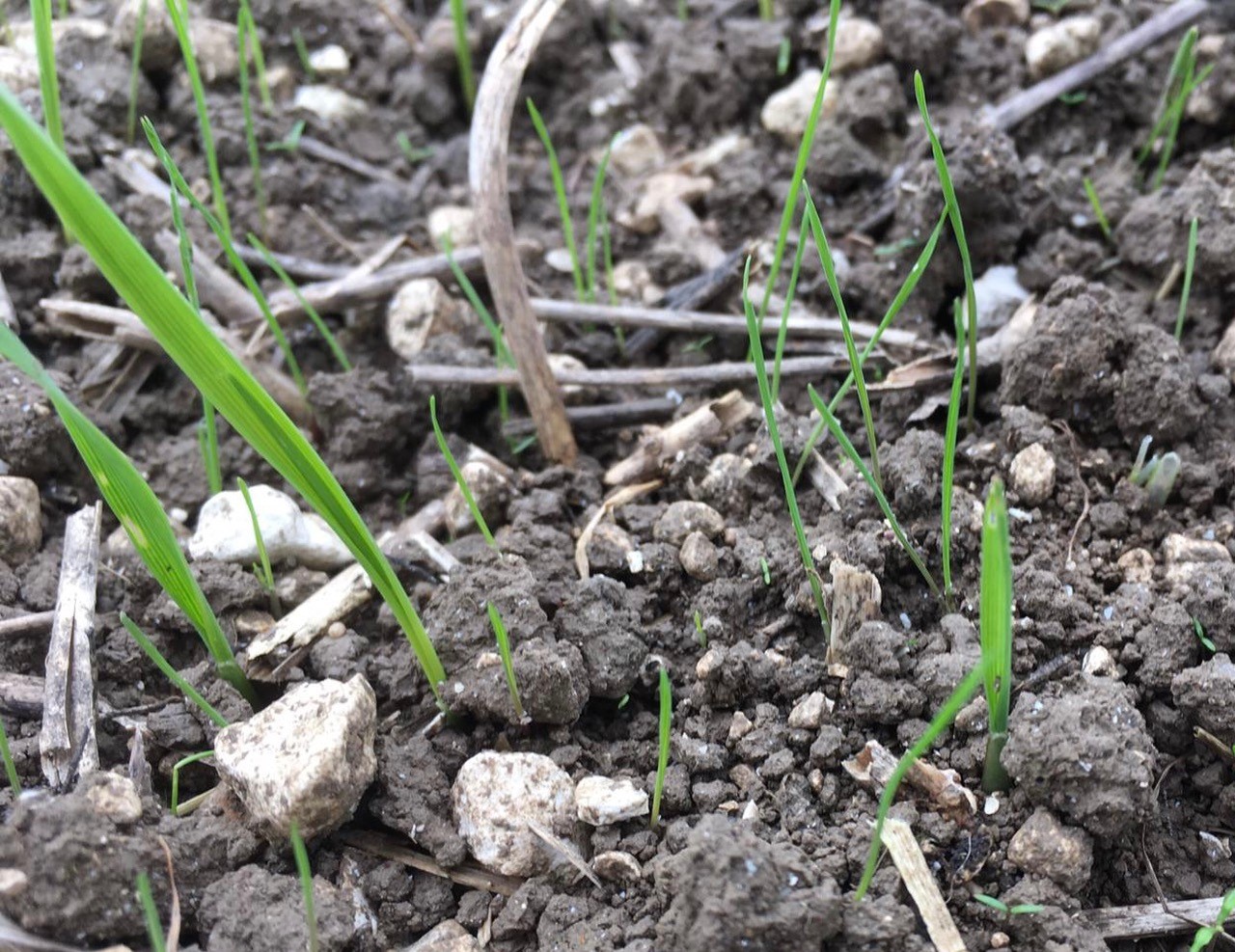 In this week's weed control blog, we talk to a couple of UK agronomists to get their latest views on black-grass control tactics and to hear their recommendations for reducing the black-grass weed burden in arable rotations.
Tim Atkins, Area Business Manager for Hutchinsons, Bedfordshire
David Boothroyd, independent agronomist, Cambridgeshire
ADAMA:
How big is the black-grass burden in your area, and how are growers progressing in terms of managing and reducing the threat to crops?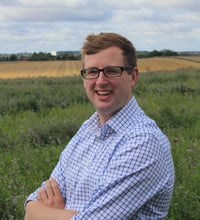 Tim: Most farmers in my region have a reasonable population of black-grass on their land, making it the number one driving factor in terms of rotation patterns, drilling date and cropping choice.
Whether or not the problem is under control depends on the farm in question: most growers are getting on top of the burden (although many will have unfortunately taken a step backwards over the last 12 months due to the tricky drilling conditions at the start of the last cropping cycle) but we are still seeing a spread in some areas.
David: Blackgrass remains a major problem on the chalky boulder clay soils in my area. Although most of my growers are getting on top of the problem, black-grass populations are now being reported on new soil types such the Black Fen.
What are your latest recommendations in terms of drilling date?
Tim: In an ideal world, anyone with a significant black-grass problem shouldn't be growing any winter-sown crops. In reality this isn't always practical, so anyone who simply has to grow winter crops should delay drilling beyond 15th October. That said, after the previous couple of autumns, this may not seem to be a sensible option for many growers.
David: We aim to start drilling winter wheats when we perceive that sufficient black-grass seeds have chitted and any seedlings already in situ have been sprayed off. We also try to delay drilling until there's enough soil moisture to enable residual herbicides to work effectively.  This is normally around mid-October, but such a late start can have implications for winter barley because it is well outside the crops optimum sowing window. As a result, very little winter barley is grown in my region, with the emphasis on spring barley instead. Obviously this means a later than ideal start to oilseed rape sowing in the following year, but we have managed to maintain a successful oilseed rape area despite flea beetle pressures.
What do you recommend in terms of pre-emergence weed control strategies?
Tim: I'm currently recommending a strategy of Avadex plus 240g of flufenacet, followed up with an additional 120g of flufenacet with partner products where appropriate.
David: Pre-emergence control is based around the all too familiar stack of residual herbicides of flufenacet, pendimethalin, diflufenican and triallate. For land affected by ryegrass, either aclonifen or prosulfocarb will also be included in the mix, with prosulfocarb often used at the early post-emergence timing.
And what about in terms of post-emergence strategies?
Tim: Ideally nothing should be applied after the residual top up at the post-emergence stage until the spring when the focus turns to controlling broad-leaved weeds and/or wild oats.
David: Flufenacet forms the basis of post-emergence sprays for the control of brome and wild oats, with doses up to the maximum allowed per crop. Ethofumesate will also be used in the worst cases. Additional diflufenican and pendimethalin will also be used where maximum rates allow.
Clearly flufenacet is the key active for the control of black-grass and other weeds, so we need to do all we can to ensure any resistance development is delayed for as long as possible. From that perspective it's important to use multiple active ingredients to reduce the exposure of any single chemistry.
How can growers use rotational strategies, variety choice, and cultural controls to keep on top of their black-grass burden?
Tim: Crop rotation is key for good crops in general, with the choice between winter and spring sown crops integral to black-grass control. Variety choice won't make a massive impact on weed control, although the use of vigorous hybrid barley varieties can be of benefit in terms of crop versus weed competition.
Hand rogueing and patch spraying are useful additions to the protection regime when dealing with small populations of black-grass, but I've found that growers don't always spray a big enough area.
How can cultivation help to reduce the black-grass burden?
Tim: Growers can't depend on cultivation techniques alone to control black-grass as it can and will adapt to any cultivation system. A lot depends on the scale of the weed burden and how much black-grass is contained within the soil's dormant seed bank.
Other than the tactics and strategies mentioned above, what else can growers do to minimise the black-grass burden?
Tim: A lot of control strategies are focused on the autumn establishment period, but, in fact, there's a lot that growers can do at other times of the year. For example, growers should make a conscious effort to map their black-grass populations in June and take photos of where the key concentrations are to remind themself why they've earmarked that land for spring cropping. The mapping data can subsequently be used later in the year to dictate cropping and rotational strategies.