Sep 2, 2021 2:13:26 PM - by Adama
2 min
2021 - Picking the right herbicide for your weed challenge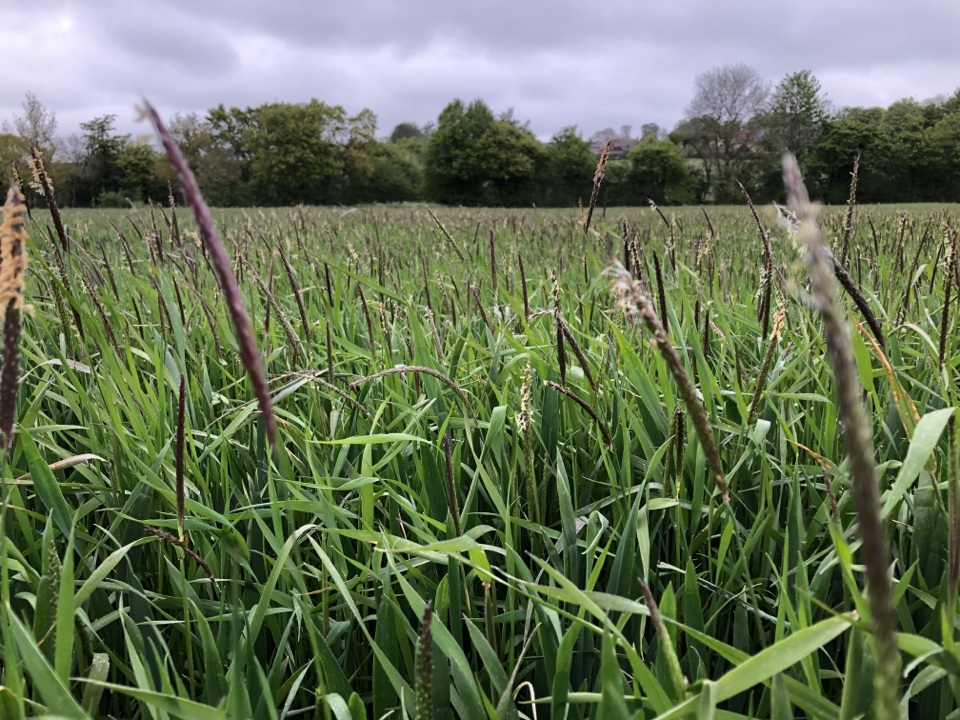 To control competitive weeds such as black-grass and ryegrass it is essential to not only understand how the weed burden varies from field to field, but also how variations in soil chemistry, composition and moisture at different timings affect the uptake of each herbicide modes of action. In addition to selecting an herbicide based on the overall efficacy of its active ingredient(s), consideration should therefore be given to the ability of those compounds to remain effective in variable seedbed conditions.
For fields with a particularly high weed burden, the accepted rule of thumb is to adapt the rotation by delaying drilling so that the first flushes of weeds can be controlled via chemical and/or cultural methods.
Beyond this, the use of a pre-emergence residual herbicide treatment is essential to achieve a solid foundation for the rest of the season. On land where the weed burden is particularly severe, a peri-emergence treatment should also be used to maintain good levels of control.
The following factors should be assessed ahead of and during the spraying season, with the final spray programme customised and adapted using a combination of active ingredients to suit the prevailing field conditions:
Active ingredients with good water solubility ratings (e.g. chlorotoluron and flufenacet) will be taken up more easily in early, drier seedbeds (for example at pre-emergence and early post-emergence timings for crops drilled early in the season or during drier conditions).
Active ingredients with an extended half-life duration (such as diflufenican and, to a lesser extent, pendimethalin) will provide reliable residual activity for longer after application.
Customise and diversify
With variable and unpredictable weather patterns adding to the crop protection challenge, it might be necessary to customise and diversify your 'normal' herbicide programme by selecting active ingredients which will provide the best level and longevity of protection in the prevailing climatic and soil conditions and at the various pre-emergence, peri-emergence and post-emergence timings.
The following ADAMA herbicides offer a useful choice of active ingredients and combination of modes of action for a number of scenarios:
Herold (flufenacet 400g/l & diflufenican 200 g/l)

: the flufenacet component of Herold delivers a robust, systemic foundation for black-grass control and works well with diflufenican to provide good efficacy in dry conditions and extended longevity.
Anthem (pendimethalin 400 g/l)

: pendimethalin provides good all-round protection, persistence and longevity in a wide range of conditions and is a complementary partner product to flufenacet and other key black-grass herbicides.
Hurricane (diflufenican 500 g/l)

: diflufenican accumulates in the upper part of the soil profile and will be picked up by weeds as they emerge or by the root structure of shallow rooting weeds. Hurricane also works well in partnership with flufenacet with trials showing that it can improve the latter's control of black-grass by up to 10%.
Farm-specific advice
With so many variables to consider (soil type, temperature, moisture, chemistry, biology and the resilience of each active ingredient to these factors) the best advice is to seek professional guidance in order to ensure your herbicide protocol is viable for the current season, the prevailing cropping conditions on your land and for your rotation.
ALOMAX 433: the core solution for black-grass control
For more information about black-grass control strategies and to learn about ALOMAX 433 – an 'in-development' herbicide containing three active ingredients (diflufenican, flufenacet and pendimethalin) each of which has its own separate mode of action– please watch our latest video by clicking the image below: