Sep 30, 2021 10:50:24 AM - by Adama
2 min
2021 - The importance of the pre- and peri-emergence herbicide treatments in winter wheat weed control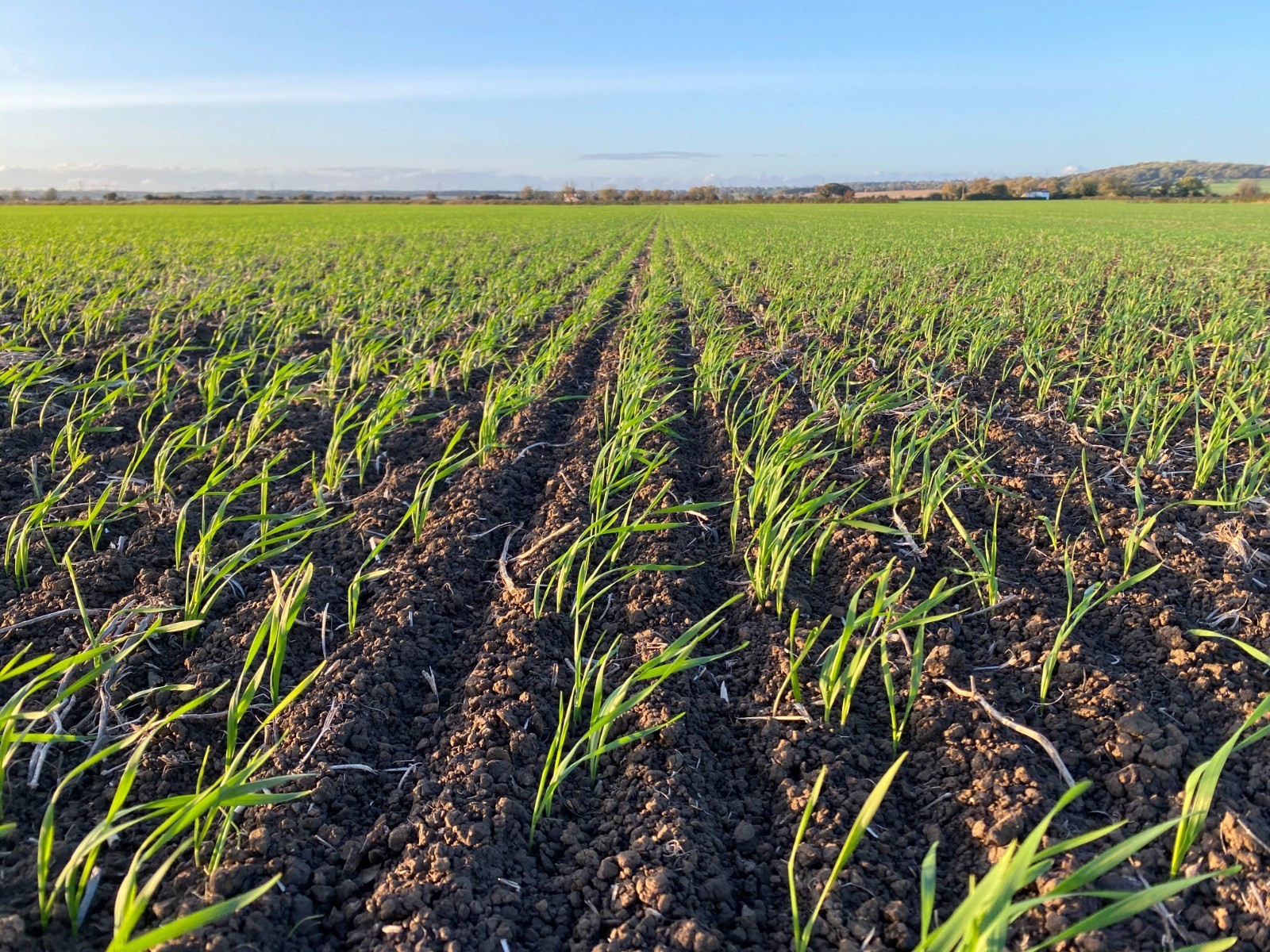 In this week's herbicide blog, ADAMA's Dr Bill Lankford explains why he believes the pre- and early post-emergence herbicide timings are critical to effective grassweed control in winter-sown wheat.
As we all know, the ideal scenario when it comes to reducing the grassweed burden in autumn-sown crops is to delay drilling until the seedbed has been treated with one, or preferably two, applications of glyphosate to destroy any emerging weed seedlings.
If managed effectively, a strong pre-emergence treatment consisting of Avadex granules followed by a three-way stack* of flufenacet (240 g/ha), pendimethalin (1000 g/ha) and diflufenican (60 g/ha) could be enough to keep these crops largely weed-free. It is however essential to ensure the latter actives are applied within 48 hours of drilling.
Unfortunately, as a result of recent wet autumns, there is a trend towards bringing drilling dates forwards to avoid the potential for workloads to be interrupted or halted by adverse conditions. Whilst understandable, not delaying drilling puts these crops under additional pressure as the emerging plants will have to compete against an extended period of grassweed germination.
Add to this the potential for glyphosate supplies to be tight this autumn, and some seedbeds may not be entirely 'stale' at the point of drilling.
In this scenario, we must adapt the way we approach autumn weed control by following up the pre-emergence stack with an additional application of residual herbicides at the peri- or early post-emergence timing: typically between 10 and 28 days post drilling and certainly no later than when black-grass plants have one to two leaves emerged (BBCH 11 -12). If applied later than this there is a danger that any remaining black-grass plants will be too advanced for the current armoury of herbicides to control them effectively.
In terms of ADAMA herbicides suited to this peri-emergence timing, the key product worthy of mention is Tower: with 300 g/l pendimethalin, 40 g/l diflufenican and 250 g/l chlorotoluron, Tower is not only effective against black-grass but also provides excellent standalone control of annual meadow-grass and broad-leaved weeds.
For extra peace of mind, the addition of Iconic (500 g/l flufenacet) and/or Topsail (800 g/l prosulfocarb) will add a further layer of protection, with both proving to be worthwhile additions to the residual stack.
For flufenacet-based programmes where pendimethalin has not yet been incorporated, Anthem (400 g/l pendimethalin) is also a good option as its SC formulation is more effective than many CS formulations.
For pre-emergence programmes where diflufenican has not yet been included, or if additional diflufenican is needed to top-up a post-emergence application, Hurricane (500 g/l diflufenican) can be used up to a maximum total dose of 125 gai/ha for treatments completed by the end of February in the year of harvest, or a total dose of 120 gai/ha if the last application might be as late as BBCH 31.
* ADAMA is currently developing a new range of herbicides specifically aimed at controlling grassweeds in cereals. The first of these new products, code-named ALOMAX 433, will specifically target black-grass and will contain three active ingredients, each of which has its own separate mode of action: diflufenican (DFF), flufenacet (FFT) and pendimethalin (PDM).