With the 2018 harvest completed and summer's exceptionally hot and dry conditions rapidly becoming a distant memory, we take a trip across the UK to summarise how the 2018 season panned out after one of the UK's longest winters and driest summers.
We asked a range of agronomists and Adama's Regional Agronomy Managers to share their thoughts about the challenges and opportunities faced by growers throughout the year and how they see the 2019 season unfolding so far…
---
What were the main challenges faced by growers during the run up to harvest 2018?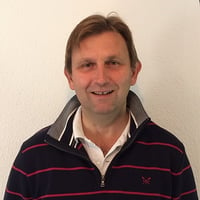 Eastern Counties:
Regional Agronomy Manager - Chris Stockdale
The summer's drought conditions presented significant problems, especially for spring sown crops which simply didn't have access to enough moisture to achieve their full yield potential. Even farms with irrigation equipment suffered, with many growers running short of water or simply unable to keep all crops supplied with enough moisture throughout the really hot weeks. The dry weather did however mean there was a lower incidence of fungal diseases with most crops remaining relatively clean throughout the summer.
Black-grass once again proved to be a major concern for many growers, with blossom midge and bruchid beetles in beans also causing problems for some growers in the region.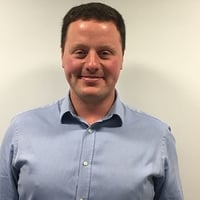 The South and South Midlands:
Regional Agronomy Manager - Matthew Martin
The slow, cold start to the season, which was exacerbated by saturated soils, hindered spring crop development. The sudden change to milder conditions encouraged 'normal' rates of crop growth for approximately six weeks, but the summer's above average temperatures soon put paid to this, significantly hindering yields on lighter land and stunting spring barley growth in the southern and eastern extremities of the region. Potato crops also suffered, with the summer's high temperatures and dry conditions slowing tuber development.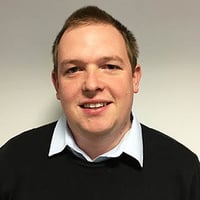 The North:
Regional Agronomy Manager - Will Nichols
2018 was dominated by its weather extremes: from the long, snowy winter which left fields saturated and unworkable, to the summer drought which left crops drastically short of water. These extreme conditions made crop protection treatment timings and spring drilling increasingly difficult, with most treatments from T0 onwards delayed, often until the next leaf had emerged. As a result of the delay in drilling, many later sown spring crops struggled to perform with a significant proportion well down in terms of yield.
---
What were the season's highlights and how did growers turn these advantageous conditions to their favour?
Eastern Counties:
The dry weather made effective disease control easy to achieve, with the sunshine also enabling an easy harvest with some good grain specific weights reported. The favourable weather in late August eased workloads, especially straw baling and removal, and gave growers a chance to discuss their forward cropping strategies in more detail. The dry harvest also resulted in good crop quality (except for some crops of beans) with growers also benefitting from lower-than-average aphid numbers. The dry conditions also resulted in low levels of black-grass dormancy.
The South and South Midlands:
The delayed start to spring growth resulted in many growers being forced to miss or delay some key fungicide sprays, with the T0 and T1 timings being worst hit. T1.5 treatments therefore became more commonplace.
The North:
Disease pressures remained low during the early season, with infections in lower leaves failing to travel further up the plant. However, once the weather began to warm, diseases such as septoria began to spread and move up infected plants. Controlling these infections was complicated by wide variations in plant growth, with application timings often needing to be amended or missed altogether. In many cases, early treatments (especially at T0) were taken out of the program to be followed by more robust applications later in the season.
---
How have growers responded to the season's opportunities and challenges?
Eastern Counties:
Growers responded to the increased black-grass threat either by spraying out heavily infested patches in the autumn or by opting to forego an autumn crop in favour of growing spring barley. There have also been fewer early cultivations so far this year due to soils remaining dry and cracked to depth.
It was a mixed story in terms of fungicide usage, with some growers reducing inputs and others investing more heavily in a robust fungicide programme.
The South and South Midlands:
Some growers were able to apply T0 sprays and establish their spring crops prior to the onset of heavy snows. Elsewhere, frosty conditions and cold winds hindered drilling and spraying operations. Some growers were so severely affected by the late spring that they avoided planting spring crop, instead opting to grow cover crops to enable a more timely start to the ensuing autumn season. Others chose to miss the T0 spray in preference for a sequence of T1 and T1.5 sprays.
The North:
Where possible, growers tried to stick to their usual practices in terms of timings and rotation. As a result of the late spring which delayed drilling by several weeks, growers were able to reduce inputs, especially for spring barley where a 'one hit approach' was adopted for fungicide control. Where this happened, growers elected to use a more robust treatment at a later timing: this later spray would have worked out more costly than normal, but this extra expense was offset by the missed applications earlier in the year. With spring crops, in particular spring barley, producing low yields, this reduction in overall spend has been a small, but welcome comfort.
---
How did crops perform in the end?
Eastern Counties:
Some isolated crops of winter cereals have performed well, but the majority have yielded any where between 5 and 20% lower than normal. In most cases grain quality has been better than usual, going some way to make up for the shortfall in outright yield.
Oilseed rape yields were very variable, but on the whole a lot lower than average. Spring peas, linseed and beans performed exceptionally badly, with some crops of spring beans yielded at 50% less than normal, and linseed yields down by as much as 75%.
Some crops of spring barley performed surprisingly well, whilst others were down by as much as 20-25%. Sugar beet and irrigated potatoes have improved as the summer drought fades into the distance.
The South and South Midlands:
Harvest results across the region have varied quite significantly from crop to crop with soil type and geography playing a key role in how well or badly crops performed. Cooler temperatures towards the north of the region's counties alleviated some of the yield penalties experienced in southern and eastern areas.
The North:
It has been a mixed season in terms of yield in the north: overall, yields have been ok with some crops doing better than expected. Spring-sown crops took the biggest hit with some barley crops scorching before becoming fully ripened – where this happened there was a huge yield deficit. Similarly, oilseed rape yields were down, but some growers remain hopeful that their oil content results will compensate to some extent.
---
What progress has been made in terms of drilling next year's crops?
Eastern Counties:
A lot of first wheat seedbeds have been prepared, with growers now getting spring ground ploughed in predominantly dry but favourable conditions. Oilseed rape crops have already emerged in many areas, with many later-sown crops being badly affected by heavy flea beetle damage.
In many areas growers have decided to delay drilling in order to give them an extended window for black-grass control: recent moisture has permitted an early flush of black-grass enabling growers to act quickly and decisively.
The South and South Midlands:
Oilseed rape has been going into the ground since early August, with the majority being drilled towards the end of August and into early September. Early winter wheat drilling will start around September 20th and will benefit from the recent rains. More rain is needed though to ensure there's enough moisture available at depth on lighter soils and silty land.
The North:
Oilseed rape drilling has been progressing apace, but crops remain under significant threat from cabbage stem flea beetle damage. The use of cover crops is being considered by many growers who are trying to improve soil structure via deep rooting and increased organic matter content.
---
What's the current slug threat looking like?
Eastern Counties:
Reports are mixed: whilst the majority of growers are yet to see their first slugs of the season, others are reporting quite high numbers, especially in oilseed rape. Where slugs and snails have been seen, growers are achieving good levels of control via the use of pellets such as Gusto 3.
The South and South Midlands:
There's a heightened risk of slug pressure on heavier land but, to date, there are no reports of any control issues. Any areas of heavy ground which were drilled in very dry conditions may experience problems later in the season, especially if the ground was too dry when it was cultivated as this could have left soils overly cloddy.
The North:
Overall slug levels are low across the north. Some growers have applied Gusto 3 pellets, but at present, slugs are more of a threat in the garden than in the field. A surge of slugs can be expected as wetter conditions prevail, but at the moment cabbage stem flea beetles are the bigger threat to oilseed rape.
---
What are growers going to do differently in 2019?
Eastern Counties:
Growers are adopting a few small but significant changes to counter the black-grass threat, with some, but by no means all, electing to delay drilling, increase seed rates or changing their cultivation practices to minimise soil disturbance. Growers are also choosing to grow more spring crops (notably spring barley) and are placing a greater emphasis on the importance of pre-emergence herbicides to control weeds. Improving rooting and retaining soil moisture also remain at the forefront of growers' minds.
The South and South Midlands:
There's growing interest in the use of cover crops where rotations and weed pressure necessitates. On the other side of the coin, changes to greening payments means there's less interest in growing beans.
Contrary to what's happening in the east, some growers and agronomists believe spring barley may be less popular, predominantly because growers are worried that the 2018 dry might be repeated in 2019. The loss of neonicotinoids and increasing KDR resistance to pyrethroids means growers are expressing concern about the increasing threat of aphid damage.
The North:
Many growers are thinking of delaying their autumn pre-emergence applications due to potential crop failure issues: with cabbage stem flea beetle populations posing a significant risk, growers are potentially going to put their routine pre-emergence applications on hold, and probably won't commit to spending anything on crop protection until they know their crops have established properly. Where this is the case, growers are more likely to focus on using an early post-emergence treatment with high stacking options.
We're likely to see more cover crops being drilled this autumn as the focus on soil structure and low tillage techniques intensifies.
---
Recommendations for the coming season:
Tower (250g/l chlorotoluron, 40g/l diflufenican, 300 g/l pendimethalin) should be used to target difficult grass weeds in cereals: Tower provides good control of annual meadow grass and will also be effective against black-grass and ryegrass when used in conjunction with flufenacet.
For black-grass control in oilseed rape, consider an early application of Crawler (600g/kg carbetamide) to target shallow rooted black-grass plants: expect to see stunted, blackened roots following application – this will weaken any second flushes against future applications. An earlier application timing (i.e. applied during drier conditions) will also prevent carbetamide from entering water courses and will help to keep the active available for longer.
Growers should remain vigilant for the ever-present threat of molluscs and should only apply pellets when the presence of slugs has been verified by use of trapping/numbers reaching thresholds: beware of applying pellets to cracked soils - if slug pellets drop into deep cracks there is an increased risk of the pellet's active ingredient being leached into water courses.