Sep 3, 2019 12:15:18 PM - by David Roberts - Herbicide Technical Specialist
5 min
2019 - Beating black-grass with Farmer Tom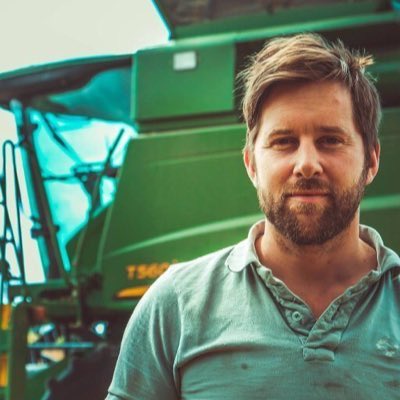 In this week's black-grass blog we catch up with Cambridgeshire farmer, Tom Martin (better known via his social media feeds as 'Farmer Tom' and as the founder of 'FaceTime a Farmer'), to hear how his farming strategy has evolved in line with the rising threat of black-grass dominance.
Tom, could you tell us a little about your background and farming system?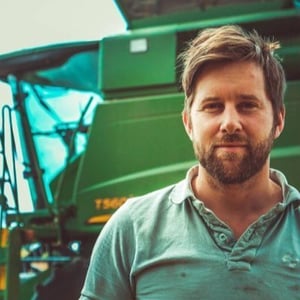 Having spent 10 years working in the London film industry, I returned home five years ago to become the third generation to work on our medium sized family farm which is located to the west of the A1 near Peterborough.
My grandfather and great uncle historically fattened beef cattle alongside a traditional arable enterprise, but more recently we've shifted our focus away from beef in favour of sheep and widened our rotation to address a number of the challenges associated with modern arable production. We've also moved away from a plough-based tillage system in favour of a min-till practices, and more recently, zero-tillage.
How big of a problem is black-grass on your farm?
We're farming some relatively heavy clay soils in the Eastern Counties' black-grass heartland, so our entire farmed area is at risk of black-grass infestation. We've experienced some dreadful harvests as a direct result of heavy black-grass populations, so it influences every decision we make and has had a large impact on the way we farm today.
How has black-grass affected your crop rotation and approach to tillage?
Fifteen years ago, my father took the decision to move away from the plough in favour of a min-till system. At that time, we still had a lot of effective herbicides to choose from and were able to make a simple wheat-wheat-rape rotation work well. More recently though, with oilseed rape yields falling and black-grass becoming increasingly difficult to control due to the loss of actives and the development of herbicide resistance, we've had to re-assess how we farm.
What changes have you made?
We haven't got a set rotation, instead preferring to remain as flexible as possible so that we can manage each field or area of land in the most appropriate and effective way. This year we're growing 40% winter wheat, 15% OSR, 20% spring barley and 15-18% winter barley, with the remainder of the arable land put to conservation areas and linseed which we've found we can take a viable crop from even when drilling is delayed until the last week of April.
We're now broadcasting some our oilseed rape into standing crops of wheat and barley and have found it to be a cheap and effective method of establishment which doesn't disturb the ground and therefore has benefits in terms of flea beetle and black-grass control.
We've also trialled a hybrid winter barley to see if its added vigour can help to mitigate some of the dangers associated with unpredictable and extreme weather patterns. We're still in our first year, but so far, the signs are good, so we'll continue to experiment to see how things develop.
Does that mean you've consigned your plough to the scrap heap and moved entirely to a zero-tillage system?
No, not at all. Despite trying to move to a zero-till system across the farm, we've still got the plough and will use it now and again if we think it's the right thing to do. For example, a couple of years ago we ploughed one of our worst black-grass fields as an experiment and found that, as long as the soil hasn't been inverted for a number of years, and as long as the plough is set up properly, it is possible to bring clean, black-grass free soil to the surface.
We're also working with British Sugar to grow sugar beet on an area of Fen skirt soils which became very heavily infested with black-grass as a result of a sprayer malfunction a couple of years ago. The black-grass on this block of land became so thick that the only viable option has been to grow three areas of spring crops, with the sugar beet making up a third of the rotation. In effect, British Sugar is ploughing up a third of the land for us so that we can concentrate on making marginal improvements in other ways.
How effective have the changes been?
Our current five-year yield average for winter wheat is approximately 8.5 t/ha but we've seen yields of less than 4 t/ha on heavily infested land. At times it felt as though I was combining a field of hay, but we've now got to a position where the majority of the farm has manageable levels of black-grass.
We're still not out of the woods, and we certainly can't afford to be complacent, but we've made some good progress and we're constantly trying to evolve our farming practices to make sure we can keep ahead of the game.
So, you've got more changes planned?
In effect we've got three more tricks up our sleeve which we hope will keep the black-grass threat under control.
Firstly, we've grown a small area of rye which was harvested as a whole-crop in June and sold to an AD (anaerobic digestion) plant. Normally I'm reluctant to let any organic matter off the farm, but I felt it was worth it in this instance because rye is harvested before black-grass seed heads mature which means we can reduce the seed bank and still take a profitable crop. Of course, this strategy is reliant on the rye being taken on time, and there's always the risk that a late harvest could hamper our efforts.
We're also going to start a programme of hand rogueing in the next cropping year: previously our black-grass populations were too high to make this a viable option, but now that things are more manageable, we should be able to use hand rogueing to good effect.
Thirdly, we're going to put more of our spring sown land to cover crops. We've been sowing a combination of shallow rooting spring linseed, deep rooting spring oats and nitrogen fixing spring peas for the last couple of years to improve soil health and structure, using our sheep to graze off the cover crops ahead of spring drilling. So far, we've seen some good results, especially compared to leaving land fallow which I don't believe is good for soil structure, so we'll continue in that vein.
Is there anything else you do to minimise the black-grass burden?
We're sticklers for machinery hygiene and go to great lengths to clean machines, particularly the combine, between fields. We also make sure we drill our fields in the correct order so that the cleaner land is worked first. We tend not to bale too much straw, preferring instead to conserve organic matter, but when we do, we'll ensure we only take it from our cleanest fields.
Finally, how has the loss of some black-grass herbicides impacted your way of farming?
In a way, the loss of various chemicals has made us better farmers. Instead of relying on herbicides to control what is one of the arable farmer's most pernicious enemies, we've had to use every other trick and tool available to us.
My wife candidly describes me as a soil geek, and I think that's about right. I spend a lot of time discussing soil structure, biology and fertility with specialist consultants and advisors, and, because our land is so heavy, keep a keen eye on our field drains and streams to make sure they are able to deal with any heavy rainfall events. We've seen a significant improvement in soil health as we've moved towards zero-tillage, but I still use a drone to identify any excessively wet areas from the air so that we can carry out the necessary remedial work to ensure we aren't inadvertently providing black-grass plants with the wet conditions they thrive in.
We're also constantly sharing ideas with other farmers in the region, so that we can all learn from our successes and failures. Overall, I'd say we've become more skilled and multi-faceted as a result, and we're better positioned to farm sustainably in the future.
---
Promoting farming to the next generation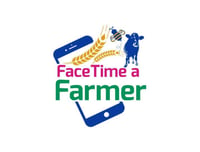 Tom is also the founder of 'FaceTime a Farmer' – a LEAF co-ordinated initiative which is transforming how farmers connect with children to teach them about where and how their food is produced.
FaceTime a Farmer is all about using digital communications channels such as FaceTime or Skype to give young people the chance to ask farmers about their working lives, to see what happens on the other side of the farm gate and to learn about how and where food is produced.
The initiative links farmers with school classes, with more than 300 farmers and teachers now working together, and an estimated 9,000 school children video calling their designated farmer on a fortnightly basis. The initiative is also running in Sweden and Ireland and will soon be launching in America, Singapore, Australia, South Africa and Canada.
Click here for more information, or to volunteer as a host for future FaceTime sessions
---