Sep 20, 2019 10:23:49 AM - by David Roberts - Herbicide Technical Specialist
1 min
2019 - Delay drilling to beat black-grass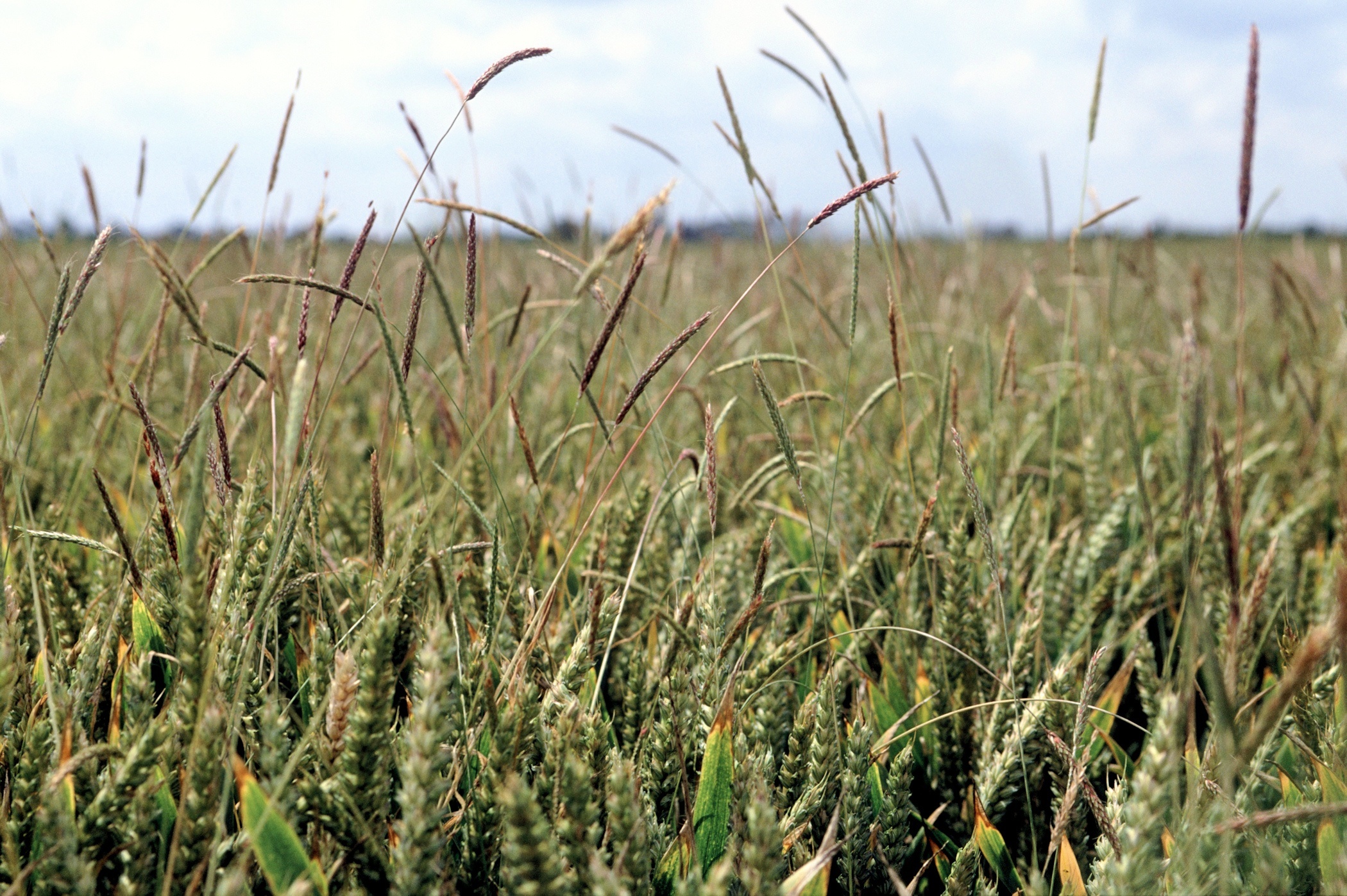 In this week's hub, David Roberts takes a quick look at how delayed drilling can help growers reduce black-grass populations in autumn sown crops.
Over the past 10-20 years, the drive for improved cereal yields has resulted in many winter crops being drilled earlier than they historically would have been. Typical drill dates prior to this were into October, but the drive to maximising yields led to as much as 50% of winter wheat being drilled in September. This enabled black-grass populations to thrive and increase because there is no fallow period in which the first flush of weeds can be allowed to emerge and tackled with a glyphosate application.
As well as enabling the first flush of black-grass seedlings to be destroyed, delaying drilling by a few weeks can also improve the efficacy of pre-emergence herbicides which will be more effective when applied in damp soil conditions which are favourable for good chemical activity. Black-grass plants which emerge in later drilled crops also tend to be less competitive and produce fewer seeds per plant.
Delaying the sowing of cereal crops can also help to minimise the incidence of barley yellow dwarf virus (BYDV) as the cooler autumn temperatures will reduce the potential for vector aphid colonisation. Cultivating the soil at least three weeks before drilling and burying or destroying any residual trash and preparing well consolidated seedbeds will also minimise the risk of direct transfer of diseases via green bridges.
Along with rotation, crop choice, tillage and seed establishment method, drill timing is therefore key in the fight against black-grass: delaying drilling until as late as possible (mid-October onwards) is the key advice, but growers will ultimately have to weigh up how suitable this strategy will be for their soils, the availability of machinery and manpower, and the prospect of reduced yields. The risk of the weather breaking and preventing late-season drilling from taking place also needs to be weighed up.
Russell McKenzie has combatted the black-grass problem and cut the risk of further herbicide resistance by making one major change to the way he tackles high-risk areas on his land at Sheard Farms: he has delayed drilling from September to the second half of October.
"Our strategy is to get beyond the peak germination time for black-grass, allow it to emerge and then tackle it with an application of glyphosate to clean up the field."
Catch up on how Russell combatted black-grass here