Oct 21, 2019 9:25:45 AM - by David Roberts - Herbicide Technical Specialist
4 min
2019 - Delayed drilling, how late is late?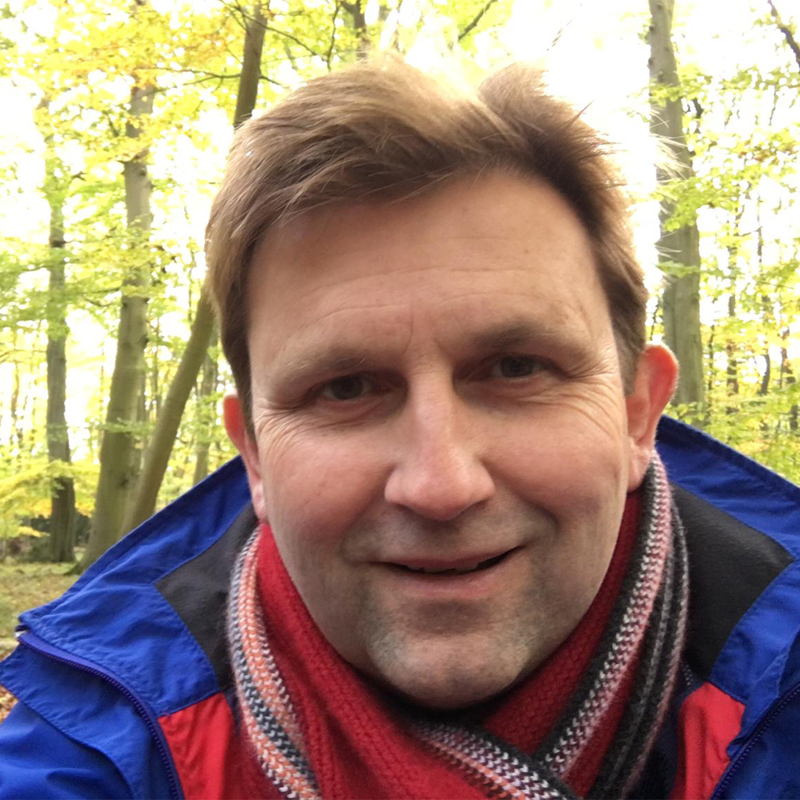 In this week's black-grass hub, ADAMA's Regional Agronomy Managers provide an update on the season to date and give us their thoughts on the use of delayed drilling as a tactic for controlling black-grass.
---
East Anglia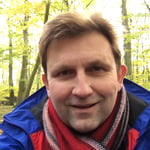 Chris Stockdale, Regional Agronomy Manager
There has been a noticeable drive over the last few years to later drilling (mid-October onwards) on land where black-grass has become a considerable burden. Most drilling now takes places in the latter half of September through until the end of October, with those crops going in after sugar beet being drilled even later – sometimes as late as early December.
This year, a lot of lighter land in Norfolk was drilled during the latter half of September with some crops currently at two true leaves and aphid monitoring well and truly in force. Residual herbicides have worked well in these situations, with recent rainfall aiding efficacy.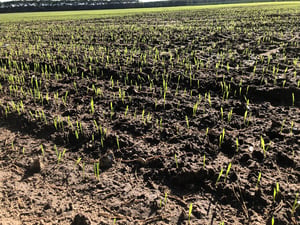 Cereals emerging
In this week's black-grass hub, ADAMA's Regional Agronomy Managers provide an update on the season to date and give us their thoughts on the use of delayed drilling as a tactic for controlling black-grass.
On a brighter note, this enforced delay has helped to create stale seed beds for glyphosate applications to control black-grass. The delay should also help to mitigate the BYDV threat which would otherwise be very challenging to control. All we need now is some more settled weather so that field operations can get underway in earnest.
Despite the recent weather, growers still remain cautiously optimistic that they will be able to catch up with the drilling backlog, with some considering later varieties to mitigate any significant delays.
Of course, there's no real way of knowing how things will pan out, but that's farming! As a note of caution, if and when the weather does improve, growers mustn't be tempted to cut back on their crop protection plans as they will still need to apply a residual herbicide within 48 hours of drilling to control any subsequent black-grass flushes.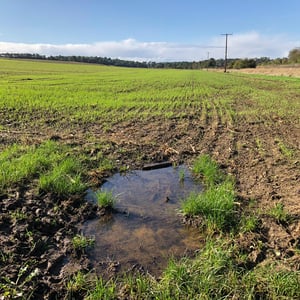 Puddles in the field
---
The South and South Midlands
Matthew Martin, Regional Agronomy Manager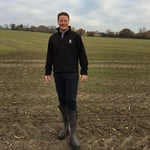 Winter drilling takes place progressively later the further south and east you travel from Herefordshire and other western counties within my region, with the twin threats of black-grass infestation and aphid-transmitted BYDV pressuring many growers to delay wheat drilling beyond mid-October. Conversely, perceived yield penalties and the potential for adverse weather to hamper drilling operations are the key reasons for growers to drill as early as possible.
So far, approximately 10%-20% of planned winter wheat crops have been drilled, with the majority of operations delayed due to heavy rains in the past couple of weeks: growers in the wetter western counties are reporting in excess of 100mm falling in the first 10 days of October.
This wet weather, combined with very few dry spells of two or more days, has hampered operations on moderate to heavy soils, with lighter ground only marginally more workable. In some places, I've even heard anecdotal reports of growers applying wheat to lightly cultivated ground with fertiliser spreaders in an effort to manage workloads and to address concerns that the drilling window is narrowing.
Winter barley drilling is proving to be more of a worry for many growers in the South and South Midlands, with the potential for yield penalties raising concern. Where barley forms a significant part of the rotation, this could result in an even greater delay before wheat drilling starts in earnest.
While there's no specific latest drilling date for wheat, crops need to be established in the second half of October or early November at the latest to maximise yield opportunities. For growers with heavy ground, leaving it this late to get new crops into the ground may not be feasible, and if the current spell of wet weather continues, some may need to swap a significant proportion of their winter wheat and winter barley acreage into spring barley, oats or wheat, with the cut off for decisions to change cropping likely to be around the end of October.
---
The North and North Midlands
Will Nicholls, Regional Agronomy Manager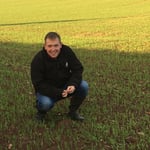 The majority of growers in the North and North Midlands typically start sowing winter wheat in mid-September, with black-grass pressure increasingly having an influence on exactly when drilling starts. Where maize is grown in the rotation, the start date often falls into mid-October, assuming the previous crop has been harvested.
This year has been somewhat of an anomaly, primarily due to the wet conditions: some growers with minimal black-grass pressure, or who needed to start their drilling early due to time constraints, managed to get a small amount of drilling done during a dry spell at the end of September, but most still haven't been able to make a start as they seem to be continuously waiting for the ground to dry. This has put some operations 2-3 weeks behind schedule, with only 5-10% of scheduled drillings in Ireland completed to date, and in the worst case scenario unlikely to progress much beyond the 10% mark.
Whilst the weather has prevented many from making a start, for others – where black-grass and other weeds are of greater concern – the delay will hopefully enable the first flush of weeds to be sprayed off prior to drilling commencing.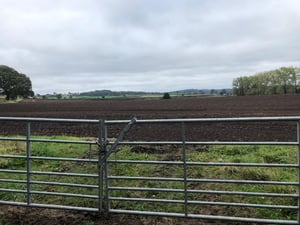 Wet soil in the north
Delaying also gives growers the opportunity to harvest maize and to plough again prior to planting next season's crop. Later sowing can also reduce the pressure from BYDV vector aphids which will be less active and less numerous in colder, wetter conditions, although you could argue that an earlier established crop will have better vigour and be able to grow through the disease more successfully. On the other hand, a crop which is drilled earlier could be infected for longer causing more problems.
The decision of whether or not to delay drilling also has to be weighed up against the risk of continued unfavourable weather. While we're not quite at panic stations just yet, heart rates will certainly start to quicken if conditions haven't improved enough for tractors to travel before mid-November: if the weather doesn't break and allow 7-10 days of good conditions before then, there are bound to be a few sleepless nights as growers rethink their cropping strategy.
Ultimately the weather will decide the final state of play, with conditions over the next few weeks also likely to have repercussions for pesticide applications with some pre-emergence treatments likely to be missed (on barley in particular) if adverse weather hampers post sowing operations.