Aug 4, 2017 8:41:40 AM - by David Roberts - Herbicide Technical Specialist
3 min
2017 - Enhancing OSR yields – a grower's perspective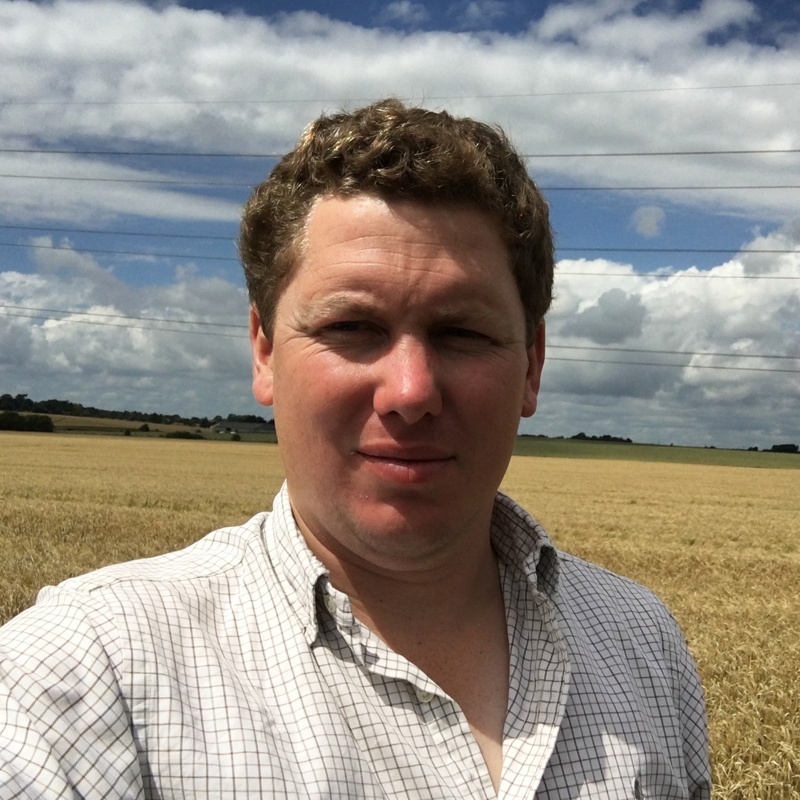 We take a look at how Kent farmer, Alan Clifton-Holt, has achieved a 0.4-0.5 t/ha increase in oilseed rape yields.
Of the 3,000 acres that Alan Clifton-Holt farms at Haguelands Farm in Kent, 2,600 acres is on the Romney Marsh, with the remaining 400 acres made up of typical Kentish rolling 'upland' countryside.
The farm's typical rotation consists of winter wheat, spring barley, oilseed rape (OSR), winter wheat, spring wheat and peas, with cover crops sown in advance of spring cereals.
For the 2017 harvest season, and to coincide with OSR being included in the ADAS YEN programme for the first time, Alan is being sponsored by Adama to evaluate the impact that a belt-and-braces crop protection programme can have on final OSR yields.
To that end, of the farm's total OSR area, 100 acres has been grown using a YEN-specific programme of Adama fungicides, herbicides and insecticides as follows:
Action
Details
Date
Biosolids
18 t/ha
10/8/16
Disc cultivation
-
11/8/16
Sub-soil cultivation
-
14/8/16
Drilling
Charger 4 kg/ha
23/8/16
Rolling
-
25/8/16
Liquid fertiliser
Nuram 35 N + 7 SO3 100 l/ha
11/9/16
Spraying
Hallmark Zeon 0.75 l/ha
24/9/17
Spraying

Springbok 1.123 l/ha

Fuego 1.123 l/ha

Falcon* 0.758 l/ha
30/9/16
Spraying

Sentinel 0.253 l/ha

Centurion Max 0.982 l/ha
25/10/16
Spraying

Refinzar 0.982 l/ha

Universal Bio 1.403 l/ha

Headland Promo 1.403 l/ha

Manganese 15% 1.123 l/ha

4/11/16
Spraying
Dymid 1.7 l/ha
1/12/16
Liquid fertiliser
Nuram 35 N + 7 SO3 175 l/ha
24/2/17

Spraying

Liquid fertiliser

Symetra 0.982 l/ha

Mavrik* 0.2 l/ha

Manganese 15% 1.5 l/ha

TM55 1.448 l/ha
8/4/17
Liquid fertiliser
Nuram 30.3 N + 10.8 SO3 230 l/ha
1/5/17
Spraying
Custodia* 0.949 l/ha
11/5/17
Pod sealant
Mesh 1.042 l/ha
16/6/17
Spraying

Samurai 3 l/ha

Buffalo Elite 1 l/ha
5/7/17
Harvesting
-
21/7/17
"When we drilled the OSR we didn't know some of it was going to be used as a YEN benchmark crop," Alan explains, "so it was sown using some old Charger seed that needed to be used up. Had we known earlier that the crop was going to be part of Adama's YEN project, we'd have chosen a variety with a higher yield potential. In hindsight though, we've still had some remarkable results which goes to show that good yields are the culmination of a wide array of elements and can't be attributed to one single factor."
For the previous five years, Alan has drilled OSR by dropping seed behind the leg of a sub-soiler or tine cultivator. However, for the 2016-17 seasons, he has reverted to a more traditional cultivation and drilling technique, using a regime of first pass disc tillage, sub-soiling, second pass disc tillage and tine drilling.
"After five years of trying to reduce OSR establishment costs, we've gone back to basics to give our crops some much needed consistency," Alan explains. "In the past, our yields have suffered as a result of poor or inconsistent establishment going into the winter. Our aim this time round, therefore, was to produce a better seedbed so that plants could establish vigorously and evenly across the field, and to limit the potential for subsequent pigeon damage by eliminating any bare or partially bare patches for birds to land in."
With half of the farm's OSR area harvested to date – the YEN plot included – early indications are that the tactic has worked.
"Irrespective of the crop protection programme used, each of our OSR fields have looked good," Alan continues. "In my mind that justifies the change in establishment technique, but it's the fields which have had the most spent on them which are giving the highest indicative yields so far."
Alan estimates that the YEN crop has cost an extra £25 per hectare to produce (thanks to additional chemical applications over and above those put on his non-YEN crops) but that it has responded by producing an additional 0.4-0.5 t/ha. "That's the equivalent to an extra £150 per hectare so it has certainly been a worthwhile exercise," Alan adds.
"Until we've finished harvesting all our rape it'll be difficult to quantify exactly how the two crops have differed in terms of final yields, but my gut feel from walking the two crops is that the decision to move back to a traditional style of crop establishment and to protect the crop with a full and complete chemical programme has been validated."