Jul 28, 2017 8:30:00 AM - by David Roberts - Herbicide Technical Specialist
2 min
2017 - Herbicide Resistance: the facts of the matter - part two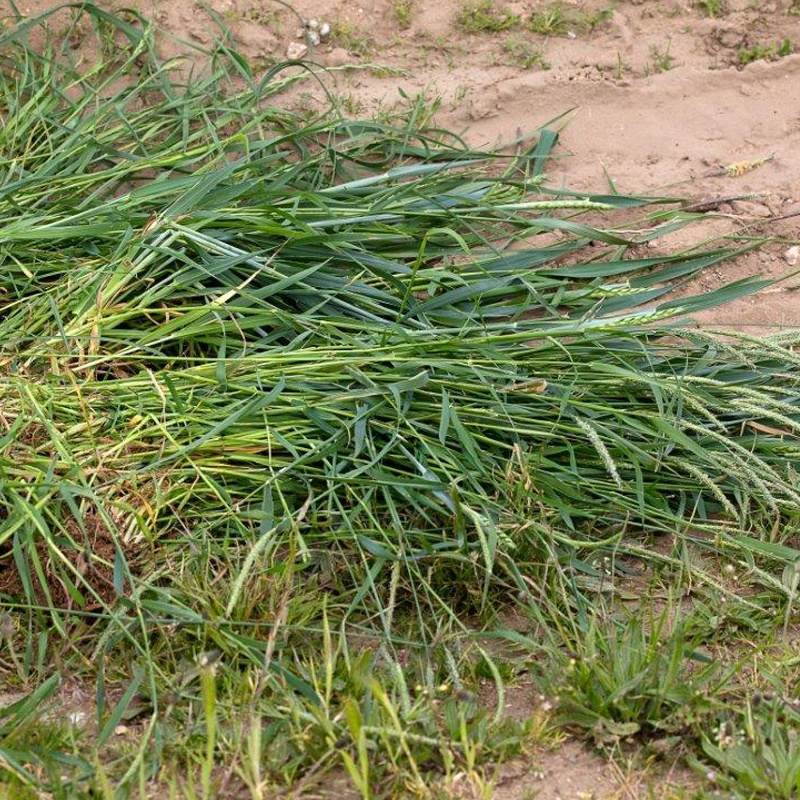 Part Two
In part two of our herbicide resistance guide, Adama's technical herbicide specialist, David Roberts, takes us through his hints and tips for reducing the resistance risk on your farm.
Management Controls and Techniques to Reduce Herbicide Resistance
Drilling time:
Time of sowing is key in the fight against weeds. Delaying drilling dates as late as possible is the main advice, but it is a gamble because of the changing weather as autumn progresses.
The trend of drilling winter wheat before the end of September allows no fallow period, but if dates can be delayed later into October, it allows flush of weeds to emerge that can be tackled with glyphosate.
Better observation/spotting a problem earlier:
For grassweeds, walking the fields and mapping species and poor yield areas with a handbook or GPS will allow better targeted patch-spraying.
Cultivation techniques:
Min-till techniques are advised for black-grass control. Research shows that herbicides work well in the top 5cm of the soil. Cultivating deeper will, therefore, afford the black-grass seed some protection. Contrary to that theory, ploughing black-grass seed down to 15-20cm reduces its viability by about 80% in four years, but there is a risk with this strategy that some seed will be ploughed back up. The advice, therefore, is to use min-till for at least four seasons so that any returning seed at ploughing is less viable.
Rotation:
A good rotation is hugely important in disrupting the development of weeds: opting for a spring crop in the rotation provides a mechanical or chemical control period for weeds.
Rogueing:
Married with better observation, rogueing can be effective. However, big plant populations are impossible to tackle.
Variety choice and seed rates:
For black-grass control, choosing a variety that has a more prone growth characteristic may provide some help to outcompete the emerging weeds. Trials looking into the effect of increasing seed rates to further compete with the weeds are ongoing.
Cleaning equipment – balers, combines, trailers:
This is a very simple way to minimise the threat of weed spread. Air lines are excellent at blowing lodged seed from tight spaces in equipment. In addition, harvesting the worst-affected areas last will help cut the risk of spreading black-grass and fungal diseases into cleaner fields.
Reduced resistance risk spray programmes:
The key to reducing the risk of herbicide resistance is to use products in a spray programme with different modes of action. This reduces the risk of allowing any one type of mutation to proliferate.
Herbicide application programme:
The current accepted thinking, when building a programme for controlling black-grass in winter wheat, is to use a minimum of 240 grammes of active ingredient per hectare (gai/ha) of flufenacet.
This is often achieved by applying 120 gai/ha flufenacet as a pre-emergence (crop and weeds) treatment, followed by an additional 120 gai/ha post-emergence, always in a tank mix with other effective active ingredients. Ideally, for optimum weed control, the post-emergence application should target black-grass plants at two leaves. However, this may not be possible in all autumn periods as an interval of six weeks is required between sequential applications of flufenacet-containing herbicides.
It is very important for the first application to be a true pre-emergence, and not delayed until some emergence of crop/black-grass has begun. The Adama herbicide Herold(400 g/l flufenacet + 200 g/L diflufenican (DFF)) applied at 0.3l/ha delivers 120 gai/ha flufenacet and 60 gai/ha diflufenican, so is an excellent choice for the pre-emergence treatment.
Another very useful active ingredient in blackgrass programmes is pendimethalin (PDM). This is available from Adama as the product Anthem, and is also available as a mix with DFF in Omaha 2, and with chlorotoluron (CTU) + DFF in Tower (i.e. three active ingredients in one product). Straight Anthem (PDM) is often added to the post-emergence application to improve activity on blackgrass.
Adama also has the product Hurricane (500 g/l DFF) which can be added to Herold to bring the dose of DFF up to 120 gai/ha - the maximum advised. This improves activity on black-grass.
In case you missed it…
If you missed part one of our herbicide resistance guide, which provided a detailed look at the types, cost and scale of herbicide resistance please click here.