Nov 1, 2019 10:49:27 AM - by David Roberts - Herbicide Technical Specialist
2 min
2019 - It's not too late to tackle OSR weeds, but don't forget to 'Think Water'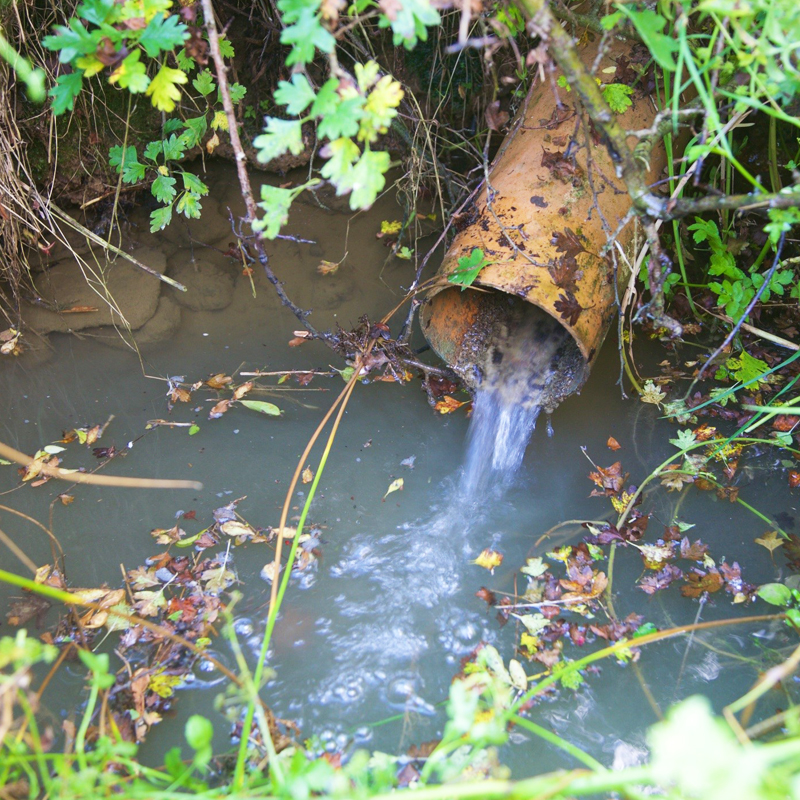 As growers, contractors and agronomists checked the weather forecast for the week commencing 21st October, there was an audible sigh of relief across much of the UK as an indicated period of more settled weather was predicted.
This period of respite – from what had been an exceptionally wet first half of the month (Lincolnshire and Yorkshire received 94% and 85% of their anticipated monthly rainfall by October 15th, with Norfolk and Suffolk receiving 101% and 106% respectively and the UK as a whole seeing 62% of its normal 127mm October rainfall in the first two weeks of the month) – heralded the first significant opportunity since mid-September for autumn drilling to resume in earnest.
Whilst the weather-induced delay has reduced the threat of BYDV and improved black-grass control in winter wheats and barleys, the pay-off is that early season herbicide applications on oilseed rape which was drilled before the torrents took over have been extremely challenging, particularly for those products with less label flexibility in terms of application timing.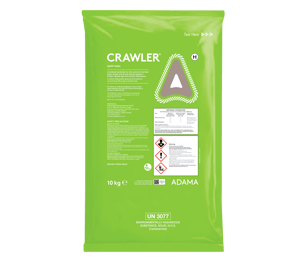 Fortunately, CRAWLER® (600g/kg carbetamide) has a flexible window of application which enables it to be used not only as a pre-emergence or early post-emergence option, but also through to stem elongation or the end of February.
In addition to this flexibility, there is no known resistance to carbetamide which targets the roots of young black-grass plants thereby weakening their resolve to subsequent chemistries such as clethodim and propyzamide.
Think Water
As with all crop protection products, CRAWLER® must be applied responsibly, especially as there is an increased risk of later season applications being made when field drains are running.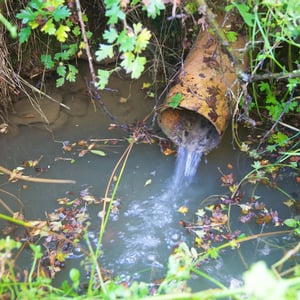 Field drainage pipe
Applications should therefore be made in accordance with the VI's 'Think Water' guidelines which outline best practice protocols to protect water and avoid future restrictions of key herbicide active ingredients including carbetamide, metazachlor, propyzamide, quinmerac and clopyralid.
All of these are critical to weed control and growing a successful crop of oilseed rape, so growers are encouraged to protect their future availability by following these five steps:
Visit Wiyby.co.uk to find out if any of your land is in a Drinking Water Safeguard Zone (DWSgZ) and understand which pesticides are of specific concern;
If you are farming in a DWSgZ, speak to your local water company catchment officer to understand the potential risk on a field-by-field basis, or speak to your agronomist;
Minimise soil compaction in tramlines, pathways and gateways to reduce the risk of surface water run-off;
Ensure all surface water adjacent to OSR fields is protected by a buffer strip of at least 6 metres;
Before making applications, always refer to product specific labels and the VI Water Protection Advice Sheets (WPAS).
For more information about how to reduce the risk of OSR herbicides reaching water visit the VI's website at www.voluntaryinitiative.org.uk