Jun 21, 2018 4:25:38 PM - by David Roberts - Herbicide Technical Specialist
4 min
2018 - Managing Herbicide Resistance Part 2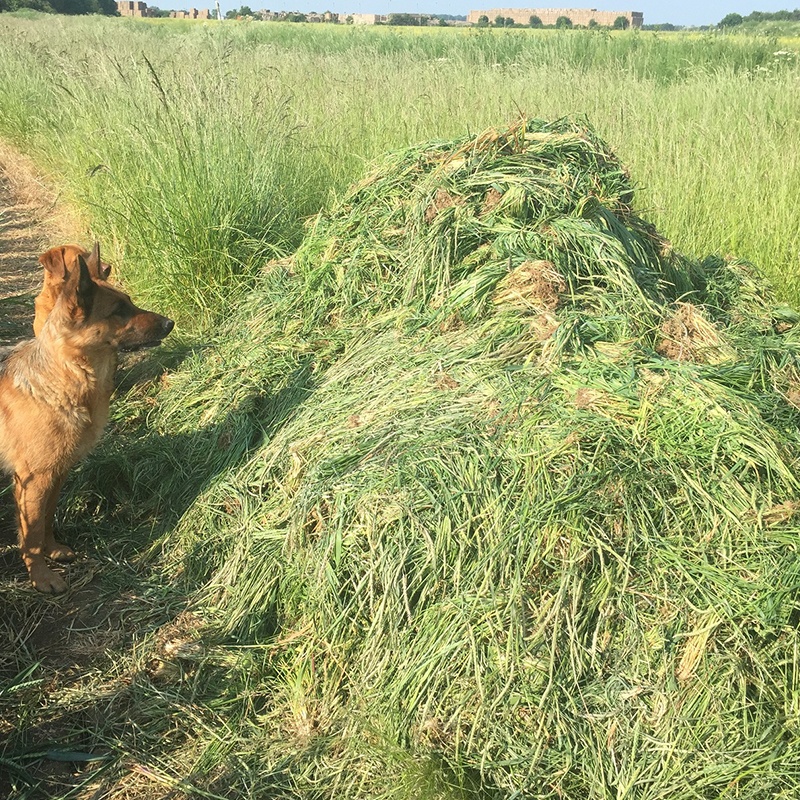 Part 2 – practical measures to limit the effect of herbicide resistance
In Part 2 of our herbicide resistance guide, Adama's technical herbicide specialist, David Roberts, gives his thoughts on how to reduce the threat of herbicide resistance. Missed part one? Check it out here.
With herbicide resistance posing a significant threat to even the most robust of crop protection programmes, growers can't rely on chemicals alone to provide adequate defence against key weeds such as black-grass and ryegrass. Instead, growers must adopt an integrated approach to weed management,using rotational changes, cover crops, variety choice and seeding rates to reduce weed pressures.
A good rotation
Using a rotation which disrupts the development and life cycle of weeds is a key tool in the arable grower's armoury. Including a spring-sown crop will provide a mechanical or chemical control period for weeds before drilling takes place. Similarly, including oilseed rape in the rotation can be beneficial, especially as growers of autumn-sown oilseed rape can achieve high levels of black-grass control by applying an early season treatment of Crawler (600g/kg carbetamide) to which there is no known resistance.
Cover cropping
Using cover crops can also assist in the control of weeds. When developing a cover cropping strategy, it is important to consider which weeds are to be targeted and to select a cover crop that suits the specific soil conditions.
A cover crop must:
Give 100% ground cover to prevent weeds from flourishing
Be drilled as early as possible to out-compete weeds
Not be self-seeding
Be sown at suitably high seeding rates
Cover crops can also help to prevent leaching, improve soil structure and improve yields of subsequent cash crops.
Variety choice and seed rates
For black-grass suppression, using a variety that has a more prone growth characteristic may provide some help when trying to outcompete emerging weeds. Reductions in weed populations have been noted where fast-establishing hybrid winter barley varieties are grown.
Drilling time
Time of sowing is key in the fight against weeds. Delaying drilling dates as late as possible is the main advice, but it is a gamble because of the changing weather as autumn progresses. The trend of drilling winter wheat before the end of September allows no fallow period, but if dates can be delayed later into October, it allows a flush of weeds to emerge that can be tackled with glyphosate.
Weed mapping
For weeds such as black-grass, mapping plant populations and poor yield areas with a handbook or GPS will allow better targeted patch-spraying. The latest drone technologies can also be used to map the presence and severity of weed populations, with the data produced subsequently being used to alter seeding rates and/or cultivation technique to counter the effects of weed competition.
Additional information regarding the use of weed mapping technologies and how they can be used on farm is available via the following links:
Test for resistance to fine-tune your herbicide choice
To fully understand the nature and extent of herbicide resistance, growers should consider testing weed populations on their own farm – not only to determine whether they have a localised resistance problem, but also to ensure their current weed control programme is fit for purpose.
Via ADAS, it is possible to test a range of grass weed species to determine if they have developed resistance at any specific location. At present, herbicide resistance tests of brome species are provided for FREE – for more information contact Laura.Davies@adas.co.uk
The benefits of resistance testing include the following:
To understand if the herbicides you have chosen will be effective against the weeds on your land
Avoid the potentially wasteful and costly use of ineffective herbicides
Assess the threat posed by resistance on newly acquired blocks of land
Monitor the success (or failure) of resistance management strategies
Understand the extent of herbicide resistance on a national and local scale
To find out more visit www.adas.uk/Service/herbicide-resistance-testing or email weeds@adas.co.uk.
To order a test, visit the ADAS Herbicide Resistance Testing Order page.
Cultivation techniques
Min-till techniques are advised for black-grass control. Research shows that residual herbicides work well in the top 5cm of the soil. Cultivating deeper than this will therefore afford the black-grass seed some protection. Contrary to that theory, ploughing black-grass seed down to 15-20cm reduces its viability by about 80% in four years, but there is a risk with this strategy that some seed will be ploughed back up. The advice, therefore, is to use min-till for at least four seasons so that any returning seed at ploughing is less viable.
Rogueing
Rogueing, when carried out in conjunction with detailed weed mapping, can prove very effective for controlling small to moderate weed populations, but its feasibility reduces as populations increase.
How hand rogueing can win the battle against black-grass case study can be found here.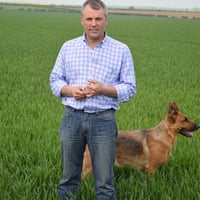 Equipment hygiene
Ensuring machines such as balers, combines, grain carts and cultivation equipment are free of weed seeds is a relatively simple but effective way of minimising the spread of weeds. Air lines are excellent at blowing lodged seed from tight spaces in equipment. In addition, harvesting the worst-affected areas last will help cut the risk of spreading black-grass and fungal diseases into cleaner fields.
Reduced resistance risk spray programmes
The key to reducing the risk of herbicide resistance is to use products in a spray programme with different modes of action. This reduces the risk of allowing any one type of mutation to proliferate.
Herbicide application programme
The current accepted thinking, when building a programme for controlling black-grass in winter wheat, is to use a minimum of 240 grammes of flufenacet (FFT) per hectare as a pre-emergence foundation. This can be followed by additional flufenacet at post-emergence. No single active ingredient should be applied in isolation as this will increase resistance pressure. Flufenacet is commonly mixed with one or more active ingredients at the pre-emergence and post-emergence timing, examples being: pendimethalin, diflufenican, picolinafen and prosulfocarb.
For optimum weed control, the post-emergence application should target black-grass plants at two leaves. However, this may not be possible in all autumn periods as an interval of six weeks is required between sequential applications of herbicides containing flufenacet.
It is very important for the first application to be applied at a true pre-emergence timing, and not delayed until some emergence of crop/black-grass has begun. The Adama herbicide Herold (400 g/l flufenacet + 200 g/L diflufenican (DFF)) applied at 0.3l/ha delivers 120 g/ha of flufenacet and 60 g/ha of diflufenican, so is an excellent choice as a component of the pre-emergence treatment.
Another very useful active ingredient in black-grass programmes is pendimethalin (PDM). This is available from Adama as Anthem (400g/l PDM), and is also available as a mix with DFF in Omaha 2, and with chlorotoluron (CTU) and DFF in Tower (250g/l CTU, 40g/l DFF & 300g/l PDM). Straight Anthem (PDM) can be added to the post-emergence application to improve activity on black-grass.
Hurricane (500 g/l DFF) can also be added to Herold to bring the dose of DFF up to 120 g/ha - the upper range of what is normally advised.