With herbicide resistance posing a significant threat to even the most robust of crop protection programmes, growers must accept that they can't rely on chemicals alone to provide adequate defence against yield robbing weeds such as black-grass, ryegrass, annual meadowgrass, mayweed or chickweed.
Instead, growers must adopt an integrated approach, using rotational changes, cover crops, variety choice and seeding rates to reduce weed pressures before they become too onerous.
A good rotation
A good rotation is hugely important in disrupting the development and life cycle of weed populations. Opting for a spring crop in the rotation provides a mechanical or chemical control period for weeds before drilling takes place.
Similarly, including oilseed rape in the rotation can be beneficial, especially as growers of autumn-sown oilseed rape can achieve high levels of black-grass control by applying an early season treatment of Crawler (600g/kg carbetamide) to which there is no known resistance (see information below).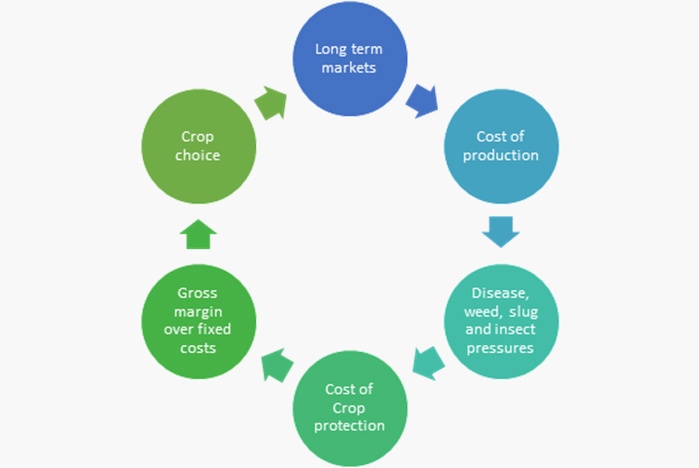 Consider cover crops
Cover crops can also play an important role in the control and management of troublesome weeds. When developing a cover cropping strategy, it is important to consider which weeds are to be targeted and to select a cover crop(s) which will suit your specific soil conditions.
In order to be effective a cover crop must:
Give 100% ground cover to prevent weeds from flourishing
Be drilled as early as possible to out-compete weeds
Not be self-seeding: species which put down seeds will increase the cost for subsequent crops
Be sown at high seeding rates
As well as suppressing and out-competing weeds, cover crops can also help to prevent leaching, improve soil structure and improve yields of subsequent crops. In particular, cereal cover crops are fast to establish, offer improved soil health and are easy to destroy. On the other hand, brassicas which develop deep roots will offer improved drainage and enhanced soil structure.
Slugs in cover crops: a word of warning
Growers opting to use cover crops need to be aware of the heightened slug risk: cover crops can create a safe-haven for slugs. For more information about the lifecycle of slugs read our article, "Slugs: the farmer's foe".
Variety choice and seed rates
For black-grass suppression, using a variety that has a more prone growth characteristic may provide some help when trying to outcompete emerging weeds. Reductions in weed populations have been noted where fast-establishing hybrid winter barley varieties are grown, in place of slower growing winter wheat. Trials considering the effect of increasing seed rates to further compete with the weeds are ongoing.
Crawler: the effective option for tackling black-grass in oilseed rape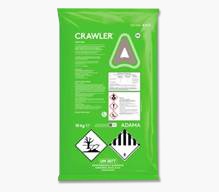 Crawler kickstarts black-grass control by targeting the roots of young, shallow-rooted plants and weakening their resolve to subsequent chemistries: using carbetamide early has been proven to optimise the efficacy of herbicide programmes with propaquizafop and propyzamide. It is also effective against chickweed and speedwell, with ryegrass, meadow grasses and wild oats also showing susceptibility