Oct 4, 2019 1:15:43 PM - by David Roberts - Herbicide Technical Specialist
3 min
2019 - Maximising black-grass control with post-emergence treatments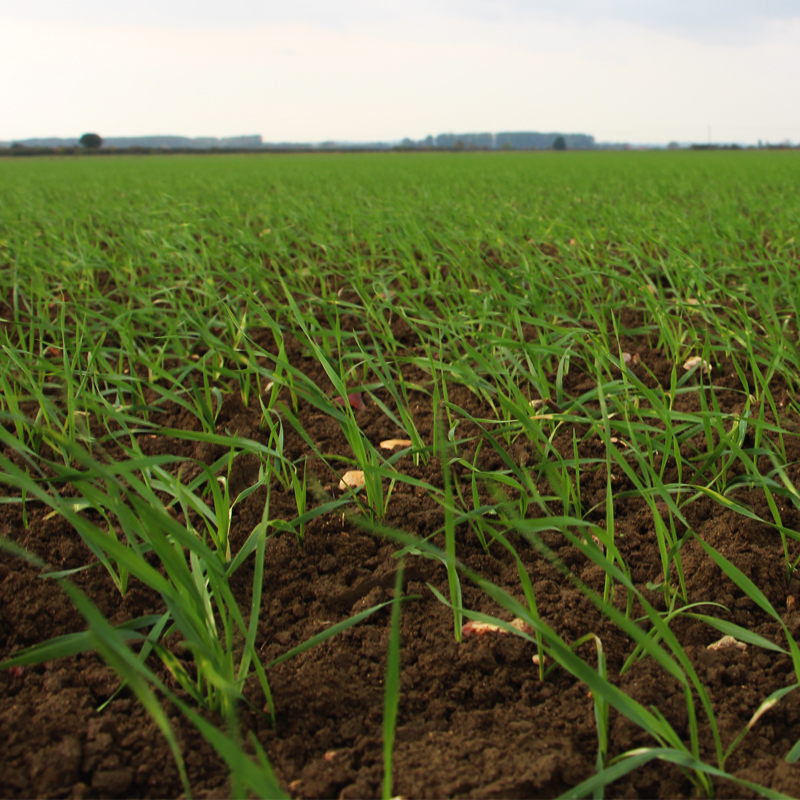 Following on from last week's article in which David Roberts, ADAMA's herbicide technical specialist, focused on the need to apply pre-emergence treatments in order to give herbicide programmes a strong start (click here if you missed it), this week he's looking at how to maintain robust levels of protection against black-grass by following up with a post-emergence spray.
In the worst black-grass areas, many herbicide programmes will typically start with a pre-emergence application of 240 gai/ha flufenacet in combination with one or more of the following actives (flufenacet should not be exposed by applying it alone, but, instead, should be mixed with other active ingredients which have a different mode of action):
Diflufenican
Pendimethalin
Prosulfocarb
Triallate
This pre-emergence treatment should then be followed with a further 120-240 gai/ha of flufenacet at the early post-emergence timing, again in combination with other active ingredients with activity on black-grass.
The post-emergence application should be made when any black-grass plants not controlled by the pre-em treatment are at the one-leaf to two-leaf stage although this may not always be possible as an interval of six weeks is required between sequential flufenacet applications.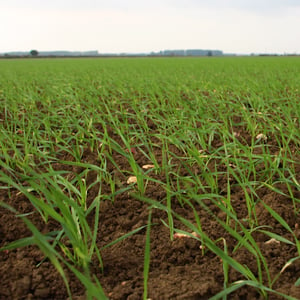 Wheat at 2 leaf stage
In a perfect world, pre-emergence applications would be followed by enough rainfall to aid the efficacy of the active ingredients, but not so much that subsequent post-emergence treatments can't be applied. Unfortunately, the UK's unpredictable climate all too often dictates that pre-emergence treatments will be followed by excessively wet or dry conditions. In both cases, the weather will have a detrimental impact on the efficacy of the pre-emergence treatment.
For heavily infested soils, a peri-emergence application (when leaves are breaking the soil surface, but the first leaf is not fully expanded) may also be worth considering. A later post-emergence treatment, before the end of December, and ideally before the black-grass plants grow beyond three true leaves, may also be needed.
In these circumstances it will be necessary to exceed 240 gai/ha of flufenacet. However, no more than 240 gai/ha can be delivered by one product in a single application: different products will therefore need to be used if all applications are to be made before the end of December.
If diflufenican is being used, no more than 125 gai/ha should be applied in total. For pendimethalin, the limit for a single application is 1,320 gai/ha, while the maximum total dose is 2,000 gai/ha. Products containing chlorotoluron may not be applied more than once per year on the same area of land.
Maximise herbicide efficacy in OSR
While a combined programme of pre- and post-emergence herbicide treatments will give the best levels of weed control in oilseed rape, the pre-emergence element isn't absolutely fundamental to the crop's viability: a well-timed post-emergence treatment (using a suitable herbicide applied at the optimum growth stage) will enable growers to wait until the crop has fully emerged before committing to the expenditure of a herbicide treatment.
That said, it is important to understand both the advantages and disadvantages of pre- and post-emergence strategies and to develop a spray programme accordingly.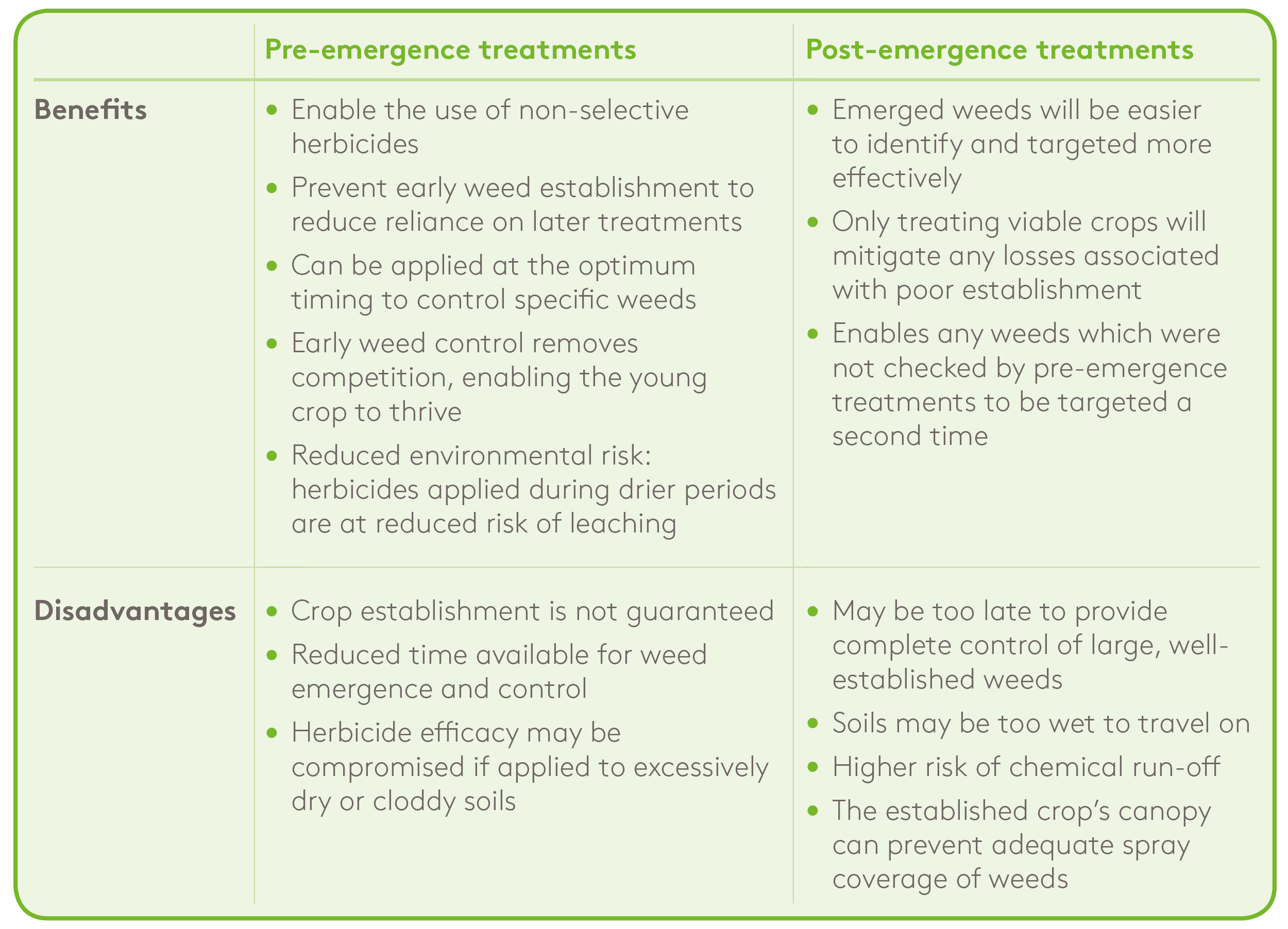 Metazachlor: the flexible option
Metazachlor is one of the key building blocks for weed control in OSR: with a wide spectrum of activity against grassweeds and a range of broadleaved weeds, it can be used as either a pre- and/or post-emergence option and is a useful starting point for controlling black-grass.
Crawler (600 g/kg carbetamide) can be applied from pre-emergence of the crop (when it will target the roots of young, shallow-rooted weed, thereby weakening their resolve to subsequent chemistries) all the way through to stem elongation or the end of February
With later applications (October and November onwards) there is an increased risk that field drains will be running when applications are made. To protect surface water and preserve the ongoing availability of metazachlor (and quinmerac) based herbicides, growers should therefore abide by the Metazachlor Matters stewardship scheme which recommends maximum application rates and early cut-off dates for drained land.
Reducing the metazachlor risk with phenmedipham
For growers in need of a post-emergence option to use when crops have established well, ADAMA's phenmedipham based herbicide, Parish, is an excellent option: this unique contact herbicide can be applied to OSR when the crop has two true leaves and before nine leaves are unfolded. It should be applied to weeds from cotyledon to two true leaves and can be applied at maximum total and individual doses of 1.1 l/ha, with a seven-day interval between applications.
Parish provides activity against a wide range of broadleaved weeds, notably chickweed, and importantly, is not an ALS-inhibitor. It can be sequenced with later residual herbicides and does not limit following crop options in the event of subsequent crop failure.