Sep 24, 2018 1:25:25 PM - by David Roberts - Herbicide Technical Specialist
1 min
2018 - Oilseed Rape Establishment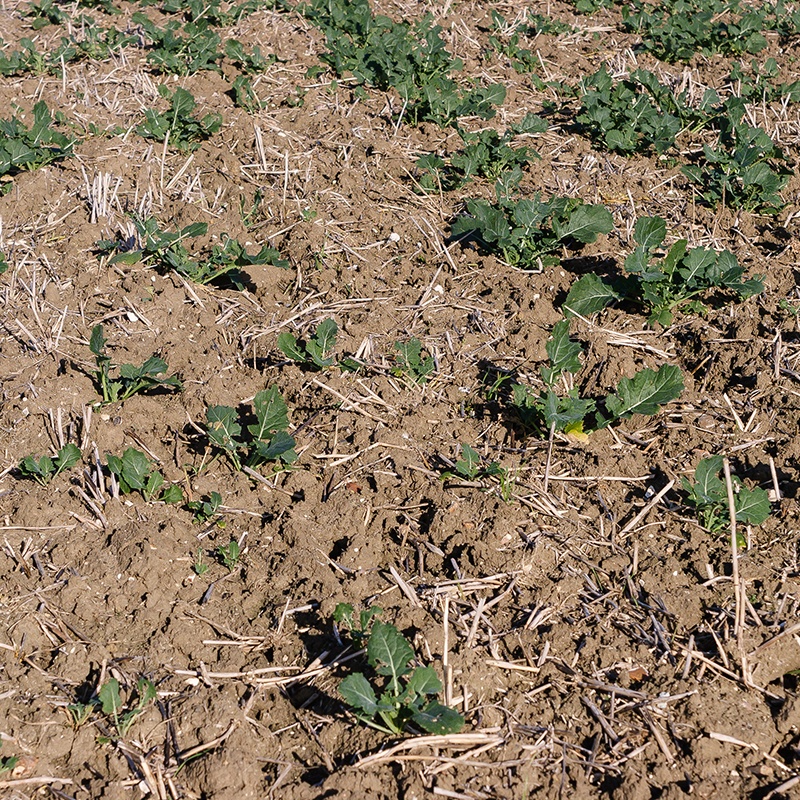 Recent trials work has shown clear benefits of adding Falcon to early post-emergence applications of Crawler
Successful establishment of the winter oilseed rape crop has proved difficult in a number of areas of the UK this autumn. Drilled crops have come under pressure from unfavourably dry soil and weather conditions or subsequent cabbage stem flea beetle damage and, for some unfortunate growers, a combination of both. Despite these difficulties, many well-established, viable crops are growing away from these threats. For these crops, the onset of wetter conditions, combined with continuing mild air and soil temperatures, poses a significant threat in terms of volunteer cereal pressure.
This threat from volunteers is exacerbated where growers elected not to apply a pre-emergence herbicide treatment in favour of waiting to see how their crops fared before committing to spend. For these crops, the clock is ticking in terms of opportunities to apply an effective, early season post-emergence treatment, particularly so where a comprehensive herbicide programme to tackle black-grass has been planned.
Adama recommend using a tank mix of Crawler (carbetamide) and Falcon (propaquizafop) to effectively target volunteers and begin the black-grass control battle. Recent trials work (15 replicated trials over 3 years) has shown clear benefits of adding Falcon to early post-emergence applications of Crawler. Excellent early season results on black-grass are shown in the graph below:

By applying this tank mix imminently (realistically in the next 10-14 days) prior to soils becoming saturated and field drains starting to flow, there's less risk of these actives being washed out of the soil profile and into water courses. Adama are very grateful to users who have adopted the earlier application timing for Crawler, reducing the risk of water contamination. The shift to earlier applications can be seen below: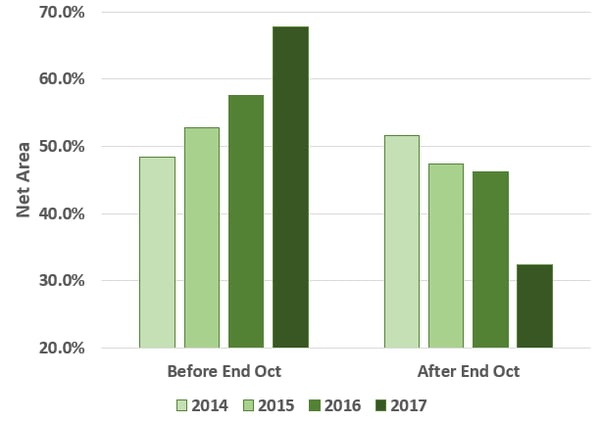 Applying Crawler + Falcon now addresses problems with volunteer cereals, makes an early start to controlling black-grass whilst accommodating other important products in the sequence, and moves applications away from the higher risk period when drains are more likely to be flowing.