Aug 9, 2018 9:36:55 AM - by David Roberts - Herbicide Technical Specialist
3 min
2018 - Over-coming the black-grass burden in Kent: a grower's story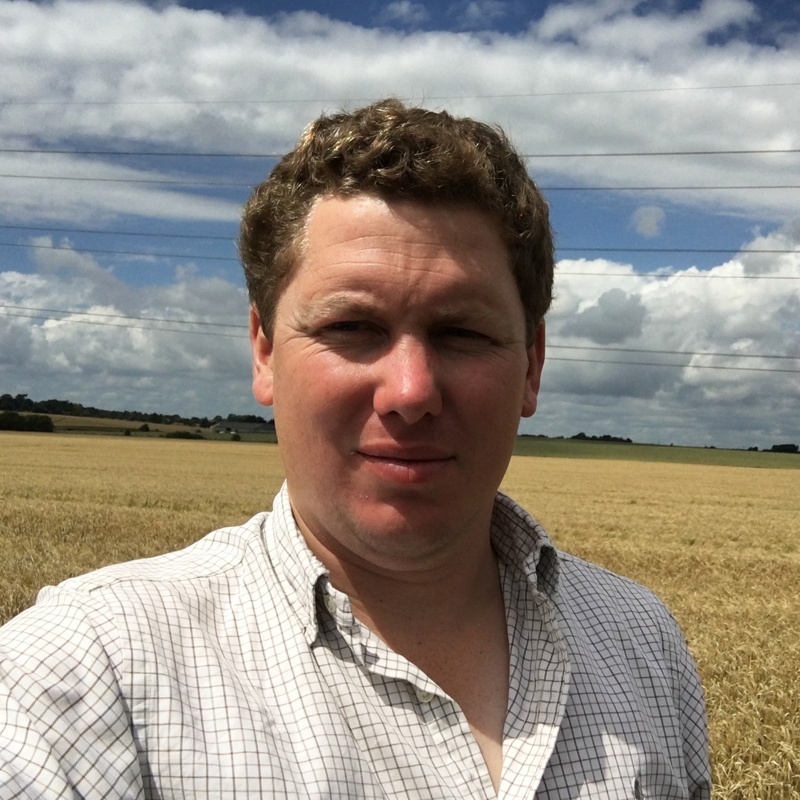 In this week's hub update, Alan Clifton-Holt talks about the black-grass burden on his farm in Kent and the measures he's taken to minimise impacts on yield.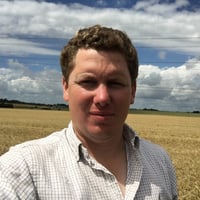 Black-grass first became a problem on our farm on the Romney Marsh back in 2005 although we'd seen weed populations increasing in the three previous years. Our farm is essentially split into three distinct areas:
500ac of upland Kent countryside with heavy clay soils which needs to be drilled early to avoid excessively wet ground conditions
1000ac of deep silty clays with good yield potential
1600ac of free-draining silts and lighter land
Back in the early days of our black-grass problem, we should theoretically have been yielding between 11 and 14 tonnes of winter wheat per hectare, but we were only achieving averages of 4, 6 and 10 tonnes per hectare on each of the three blocks.
Essentially, black-grass was robbing us of as much as 50% of our yield potential.
We started to tackle the problem in a serious way in 2008 when we introduced two-year grass leys into the rotation. We'd sow the grass in the autumn, take 3-4 cuts of silage in the first year and another 2 or 3 cuts in year two. We'd then cultivate the sward out in mid-June or early July and hit the ground hard with glyphosate. It was a very successful strategy and one that we used for six or seven years before we re-evaluated our arable rotation, which at the time was based entirely on winter crops.
We knew the old rotation was too tight and didn't give us enough scope to tackle black-grass on a regular enough basis, so we moved across to a six-year cycle of winter wheat, spring barley, oilseed rape, winter wheat, spring barley/spring wheat and peas. Extending the rotation and switching to a mixture of winter and spring crops enabled us to take control of black-grass populations through cultural methods and without being completely reliant on herbicides.
In fact, we realised at quite an early stage that we couldn't rely on chemical control measures and therefore stopped using black-grass specific herbicides in order to reduce costs.
At the same time as extending the rotation, we also introduced a new regime of clearing all our ditches to get the farm's wetter land – of which there's plenty due to our location on the Romney Marsh – draining properly. Initially I thought we'd be able to dig each ditch out once in every five years, but eight years later we're still trying to complete the first cycle of work. It's turned out to be a much bigger job than anticipated, with some ditches having to be taken a long way back to find the original land drains. Where the clearance work has been completed we've seen some excellent results and have successfully created soil conditions which are much better suited to cereal crops than black-grass. The latter thrives in wet, boggy soils and easily outcompetes wheat plants in those conditions. Our aim was therefore to create a soil environment which suits our cereals rather than vice versa.
We've subsequently started applying Avadex as a tank mix with a suspension fertiliser which we use on winter wheat, and have started to use herbicides again on a targeted basis.
It's not our intention to use these herbicides as a widespread or wholescale strategy, but as and when they are needed to target hotspots of spring emerging black-grass infection.
We've also reduced our ploughing interval, with peas the only crop to be drilled into ploughed land. The winter crops are all established via min-till and the spring cereal crops by direct drilling into cover crops, which means we're only ploughing 1 in 6 years. That allows us to control black-grass seeds in the upper layer of soil by killing off seedlings as they emerge. Mother nature take care of those seeds buried deeper in the soil profile.
So far it has taken us a decade to get to a level of black-grass control that we're comfortable with. Last year our YEN (Yield Enhancement Network) crop achieved an average of almost 14 t/ha, but that was a particularly good year for growing wheat in this part of the world. This year our crops are looking clean again and, despite the drought, we're hopeful of achieving a minimum of 12t/ha. Only time will tell, and we're certainly not taking our eye off the black-grass battle, but so far, we think we've found a good strategy to keep the situation under control.