Sep 27, 2019 9:51:16 AM - by David Roberts - Herbicide Technical Specialist
2 min
2019 - Pre-emergence herbicide treatments are vital in the war against black-grass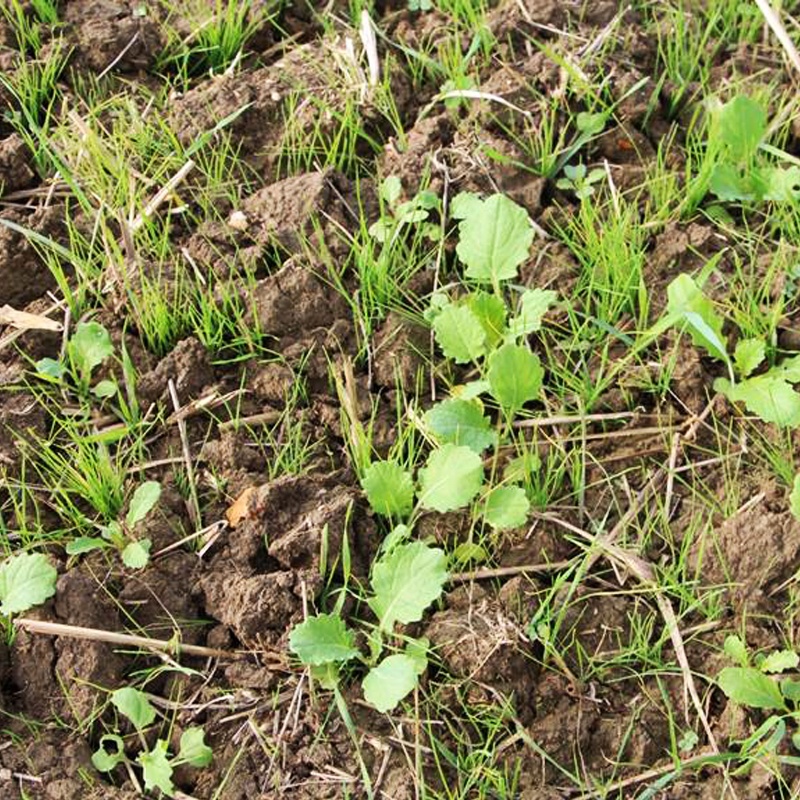 But are only part of the solution!
This week David Roberts, ADAMA's herbicide technical specialist, explains why pre-emergence herbicide applications play a vital role in the fight against black-grass, and how they should be used as part of an integrated weed management strategy.
While the use of herbicides is crucial to the control of black-grass, they are only one part of the solution when it comes to delivering a long-term answer to the black-grass conundrum.
Instead of relying solely on chemical applications, growers must employ a variety of tactics, with weed mapping, resistance testing, variety choice, drilling date, rotation and cultivation technique all essential to ensuring any subsequent herbicide treatments are as effective as possible.
In order to maximise black-grass control, growers are strongly advised to apply a robust pre-emergence herbicide within 48 hours of the crop being drilled. This will give the weed control programme the best possible start and should be followed up by an application targeting the peri-emergence timing, and certainly no later than when black-grass plants have one to two leaves emerged (BBCH 11 -12).
Black-grass emerging
With several active ingredients available to use against black-grass, selecting the right combination of products can be complex: flufenacet is regarded by many as the cornerstone active ingredient for cereal crops, but it's efficacy can be improved by using it in combination with other compatible partner products.
Adding Tower (250g/l chlorotoluron, 40g/l diflufenican and 300g/l pendimethalin) at the pre-emergence timing improves the efficacy of flufenacet, raising the level of black-grass control which can be achieved. With the addition of Avadex granules, the level of pre-emergence control can be increased even higher.
Anthem (400g/l pendimethalin) is also a good option: compared to many CS formulations of pendimethalin, Anthem's SC preparation is more effective, and is a good tank mix partner option.
Black-grass in OSR
In oilseed rape, a sequenced approach of an early (pre-emergence to 4 true leaves) application of Crawler (600 g/kg carbetamide)* followed by a propyzamide treatment in November (if/when a second flush of grassweeds has emerged) will give oilseed rape growers the best chance of keeping ahead of black-grass populations. Where black-grass populations are particularly high an effective foliar graminicide should also be considered between the Crawler and propyzamide treatments.
*When used as an early season treatment, carbetamide can contribute to the cost-effective delivery of more than 96% control of black-grass and has been proven to optimise the efficacy of herbicide programmes with propaquizafop and propyzamide. It is also effective against Chickweed and Speedwell, with ryegrasses, meadow grasses and wild oats also showing susceptibility.