Jul 14, 2017 9:00:00 AM - by David Roberts - Herbicide Technical Specialist
1 min
2017 - Understanding seedbed preparation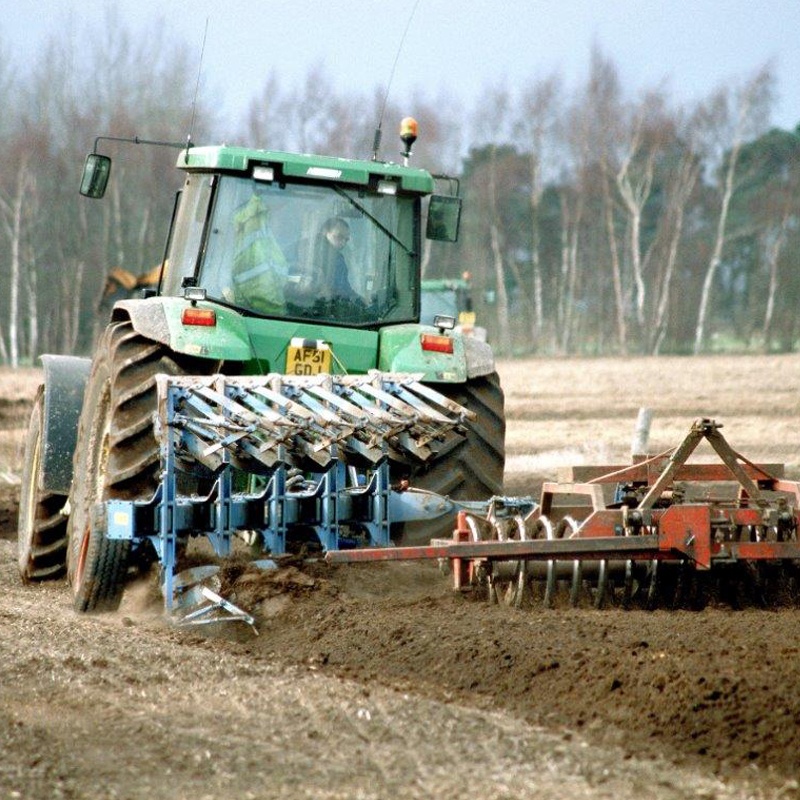 In addition to crop establishment, the method with which soils are cultivated ahead of drilling new crops can have a significant impact on ensuing weed populations.
Different cultivation techniques will have varying effects on the depth to which newly shed weed seeds are buried and can also affect how and when older seedlots are recycled back to the soil surface.
It is therefore important to understand which cultivation technique is best suited to specific soil conditions and how different machinery affects the dispersal of soil-borne seeds. Often the only way of understanding the impact of each technique is via trial and error, but the guide below gives a good indication of the merits of each system.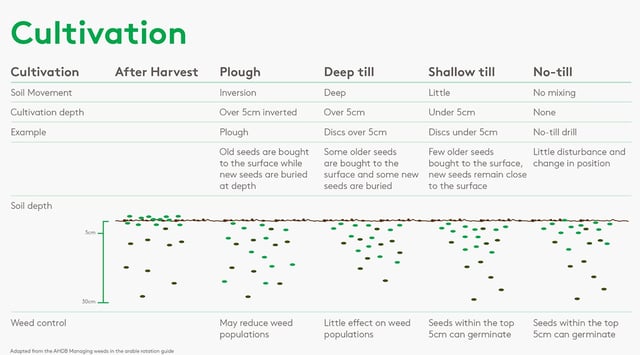 Ploughing
The only cultivation technique to fully invert soil: a process which will bury up to 95% of fresh seed (typically to a depth of 15-20cm) but which can also bring up 35% of old seed. Most weeds on ploughed land will germinate from seeds shed in previous years: as such, ploughing will be most effective against weeds with short-lived seed (black-grass, brome, etc.) with the optimum frequency for ploughing determined by the underlying seedbank.
Deep and shallow tillage
Deep and shallow tillage operations (also known as non-inversion or minimum tillage) create a well mixed upper layer of soil, within which the seedbank is a mixture of old and newly-shed seeds. Roughly 50% of seeds within the soil profile will be buried below germination depth.
No-till techniques
This results in very little disturbance of the soil profile with weed seeds typically remaining in the top 3cm of soil. From here the seed can quickly germinate, either causing in-crop problems, or providing an early opportunity to tackle new weed growth prior to the crop establishing.
Ultimately, the most appropriate method of seedbed preparation will be determined by a variety of factors including soil characteristics, specific weed threat, rotation, machinery and budgetary/time constraints.