Sep 15, 2017 8:30:00 AM - by David Roberts - Herbicide Technical Specialist
3 min
2017 - Using sequenced treatments to maximise programme effectiveness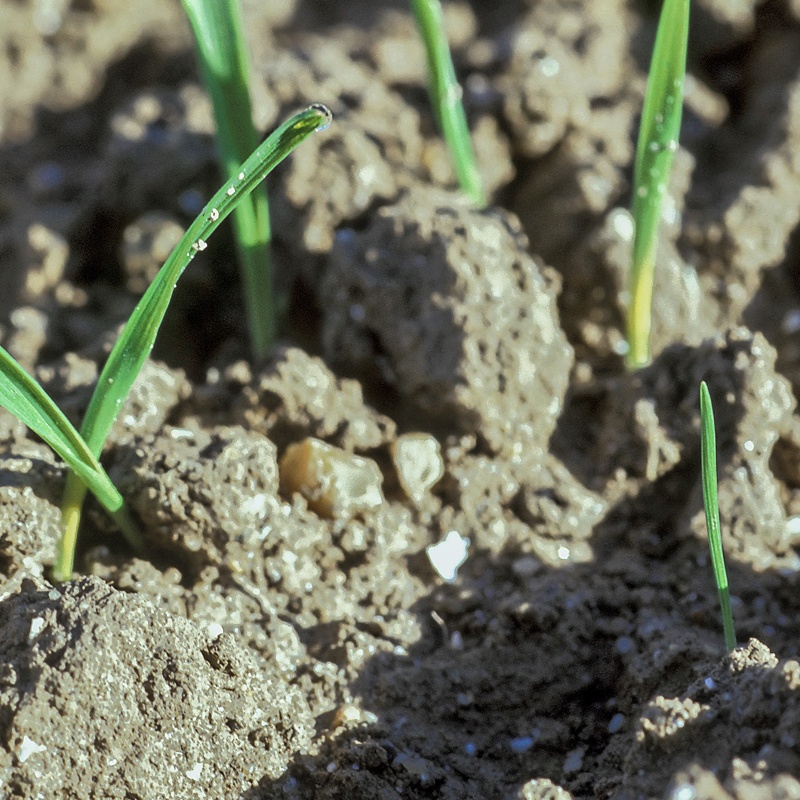 In last week's update, we stressed the importance of using pre-emergence applications to establish the best foundations to a successful blackgrass control programme in winter wheat. In this week's hub update we take a look at the importance of using a sequence of post-emergence active ingredients to maintain protection against any ensuing flushes and achieving the best possible levels of control.
In order to achieve the 97% control of black-grass that is required to prevent weed populations from increasing, any pre-emergence herbicides applied within 48 hours of drilling must be followed by a 'stack' of additional, post-emergence products.
Accurate Timings Are Essential
Accurate timing of these post-em applications is critical; the optimum time to apply is when the majority of black-grass plants are at the one-leaf to two-leaf stage. Any later than this and the chances of success will reduce significantly.
In the worst black-grass situations, a peri-emergence application (when leaves are breaking the soil surface but the first leaf is not fully expanded) may also be worth considering. A later post-emergence treatment, before the end of December, and ideally before the black-grass plants grow beyond three true leaves, may also be needed.
These timings are the 'ideal', but we all know the UK climate can, and regularly does, conspire against us; in a perfect world, pre-emergence applications would be followed by enough rainfall to aid the efficacy of the active ingredients, but not so much that subsequent post-emergence treatments can't be applied. Unfortunately, weather patterns still remain outside the control of the farming community, and all too often pre-emergence treatments will be followed by excessively wet or dry conditions. In both cases, the weather will have a detrimental impact on the efficacy of the pre-em treatment.
Stacking And Sequencing Active Ingredients
Once we have a strategy for the timing of applications, we then need to decide on the most effective active ingredients to use in the 'stack' and sequences. Some active ingredients are subject to timing and rate restrictions, so it is important to plan accordingly and to take consideration of which actives have been used at the pre-emergence stage.
For example, when using flufenacet, as most black-grass programmes will, no more than 240 gai/ha can be delivered by one product in a single application. If 360, or even 480 gai/ha are required to provide effective black-grass control, different products will need to be used if all applications are to be made before the end of December.
If diflufenican is chosen, no more than 125 gai/ha should be applied in total. For pendimethalin the limit for a single application is 1,320 gai/ha, while the maximum total dose is 2,000 gai/ha. Products containing the active ingredient, chlorotoluron, may not be applied more than once per year on the same area of land.
These maximum amounts need to be considered across the autumn sequence, which is why it is so important to make use of a range of effective active ingredients in the black-grass control programme.
As well as using different actives, it is also advisable to select a mix of products with different modes of action; this mixed approach is fundamentally important in reducing the rate of resistance and prolonging the efficacy of the range of current actives.
Other active ingredients which are useful when building a programme to control black-grass include, but are not limited to, triallate, prosulfocarb, picolinafen, flurtamone, iodosulfuron and mesosulfuron.
In A Nutshell
In essence, the efficacy of a black-grass control programme can be maximised by following these simple guidelines:
Use a mix of active ingredients with different modes of action
Apply a robust pre-emergence stack within 48 hours of drilling
Ensure good application coverage by using forward and rear-facing nozzles to apply pre-emergence treatments to a fine, firm seedbed
Keep the water volume up: apply treatments at 200 l/ha
Keep the sprayer's forward operating speed reasonable: 12 km/h will ensure accurate coverage
Return with a post-emergence treatment when blackgrass is at the one to two leaf stage
And, finally, keep your fingers (and toes) crossed for sufficient soil moisture to maximise the effect of the pre-emergence treatments, but not so much that post-emergence applications can't be made!
More information
For more information about Adama's range of flufenacet, diflufenican and pendimathalin based herbicides, please click on the relevant link below.
Herold is a contact and residual broad spectrum herbicide based on the leading grassweed ingredient, flufenacet (400g/l flufenacet and 200 g/l diflufenican), for pre- and post-crop emergence in winter wheat and winter barley.
Anthem is a long-lasting and reliable residucal herbicide providing a foundation in control programmes targeted at tough grass and broad-leaved weeds in cereals. Anthem (400 g/l pendimethalin) can also be used in a wide range of other crops including potatoes, peas, vegetables and maize.
Hurricane SC (500g/l diflufenican) is a residual herbicide for use in cereals to control a broad spectrum of broad-leaved weed. It is also a key active in black-grass programmes and contributes towards annual meadowgrass when mixed with partner products.