03 April 2020 - by Adama
3 min
2020 - Multi-site chemistry: the agronomist's view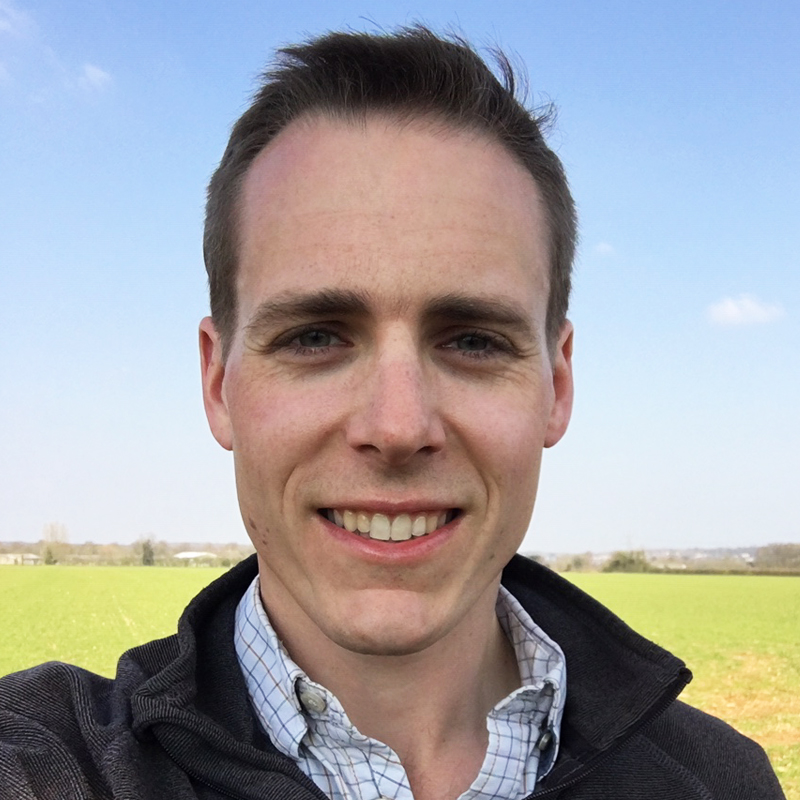 In this week's hub we talk to independent agronomist Ben Burrows of Crop Management Partners to find out how crops are progressing in Berkshire, Hampshire, Oxfordshire and Wiltshire and to get his views on what growers should do once the final use-up date for chlorothalonil comes into effect.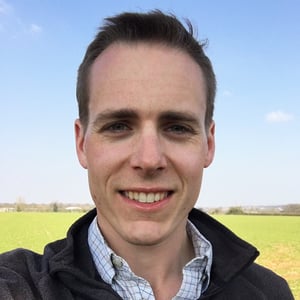 Ben Burrows, independent agronomist at Crop Management Partners.
ADAMA: How have arable crops in your patch been affected by the difficult autumn and winter weather?
Ben: The persistently wet weather since the end of September prevented large areas of land from being drilled and caused many crops of oilseed rape to be lost. Overall the area of crops drilled successfully and on time was variable; farms on lighter, chalky land generally got on well, with some growers able to drill more wheat than originally planned. However, considerable areas of land couldn't be drilled – even during those rare periods of drier weather in October and February – so there are large areas of land which will need to be put to spring cropping instead. Thankfully it looks like the weather may have finally turned a corner, with growers throughout the region busily preparing spring seed beds and applying fertiliser to those winter crops which have survived the winter.
ADAMA: How have those crops of winter wheat and barley coped? What's the current level of disease in these crops, and how are growers keeping them healthy?
Ben: Winter barleys are mostly still at the tillering stage and approaching GS30. Winter wheats are much more variable, with crops anywhere between one leaf (those drilled in February) and GS30 (those drilled as long ago as September).
Many crops have been under considerable stress due to prolonged water logging, but things are slowly beginning to improve, especially as growers have recently been able to apply nitrogen.
Those few crops which were drilled in September are already showing considerable levels of septoria on their older leaves, but apart from that there is very little disease showing. I do however expect to see some stronger signs of rust and mildew appearing in later drilled and heavily stressed crops.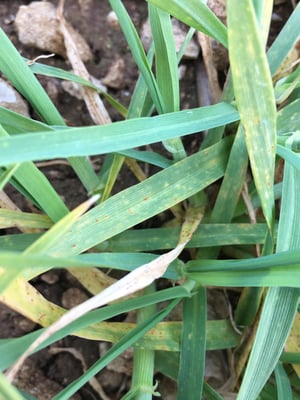 The first signs of rust are starting to appear in this barley which was drilled in mid-October.
ADAMA:With regards to barley in particular, what are the key diseases growers should be wary of, and have you seen an increase in the incidence of ramularia?
Ben: In my opinion, the two most significant threats to barley crops are net blotch and ramularia. We've seen significantly more cases of early net blotch infections in spring barley, particularly in second crops and continuous barley rotations or where home-saved seed is being used.
We've also seen an increase in ramularia, although that comes with the caveat that it is not always easy to identify ramularia as it can be easily confused with the physiological effects of other diseases such as leaf spotting. What is clear is that symptoms appear to be more prolific in crops which experience a period of stress (including drought) early in their lifecycle.
ADAMA: How are you planning to deal with those outbreaks of ramularia?
Ben: As we learn more about the disease, I think that anything we can do to reduce the stress of a barley crop early on would help, although clearly, we can't influence the weather. For example, making sure the crop has adequate nutrition and, where possible, trying not to apply large tank mixes will both help.
In terms of fungicides, we're still very reliant on the use of multi-site chemistry to provide effective ramularia control. Growers have mostly relied on chlorothalonil (CTL) up to now, and on winter barley I will aim to apply CTL or an alternative multi-site as soon as the flag leaf is fully emerged.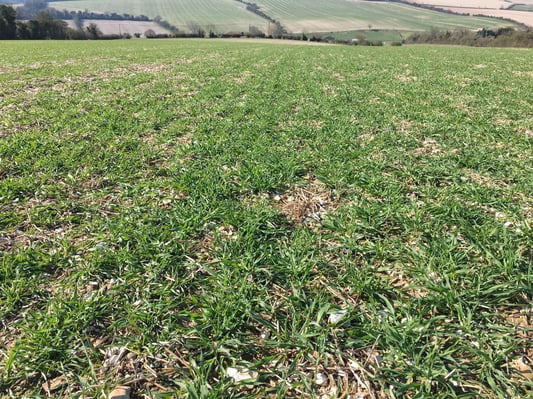 Barley crops are progressing well on lighter, chalky land in the south of England.
ADAMA: With CTL no longer an option beyond the 20th May use-up deadline, what's your advice for growers who will still need to apply their T1 treatments after this date?
Ben: Hopefully the majority of spring barley crops will have received their T1 treatments prior to 20th May so that growers can use up their stocks of CTL. Unfortunately, I fear many crops will miss this cut-off, in which case I will probably consider using folpet as an alternative multi-site to provide good ramularia activity at T1 and T2. We also have a new option in the form of Revysol which appears to offer good efficacy, although clearly this will come at significantly more cost and won't provide the same level of resistance management as the multi-sites.
ADAMA: On that subject, how important is the inclusion of a multi-site fungicide from a resistance management point of view?
Ben: In a word… very! When you're in the thick of a busy spraying window or calculating the input costs associated with a multi-faceted spray programme, it can be all too tempting to question the validity of factoring in a resistance management strategy. However, it is critical to the long-term viability of cereal production in the UK that we, as an arable farming community, work collectively to preserve the choice and efficacy of active ingredients in the crop protection toolbox by slowing the rate at which resistance to single site fungicides develops.
Losing CTL is certainly a big blow, but we as an industry are lucky to still have the option of using folpet instead. Hopefully we'll see greater investment in this key active over the next few years, with widespread trials giving us the confidence to integrate it fully into our programmes.