08 April 2020 - by Adama
7 min
2020 - Spring is in the air...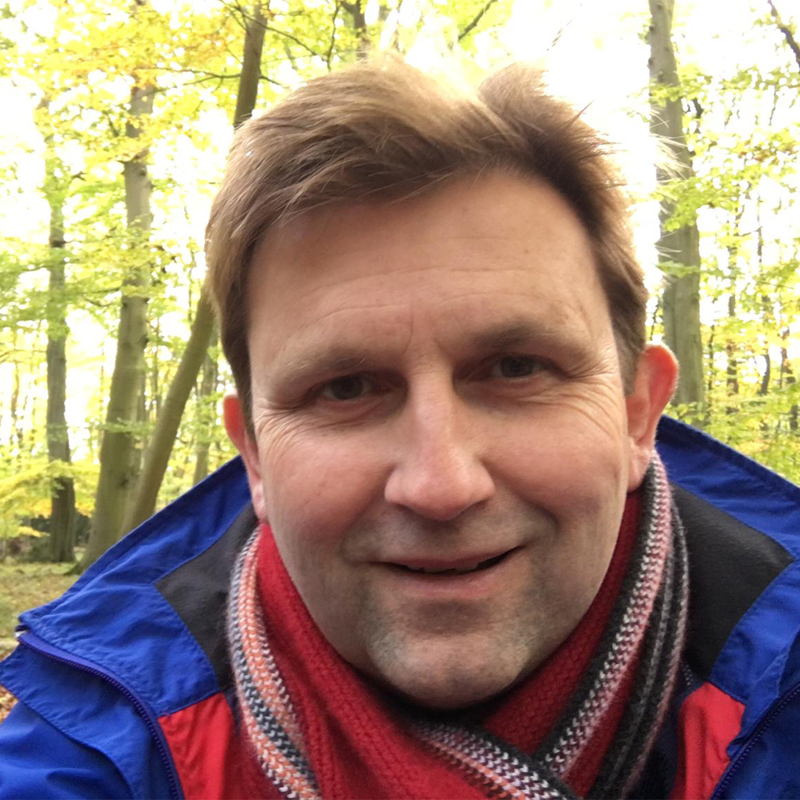 Thankfully, the weather has finally taken a turn for the drier, and, with temperatures gradually beginning to improve, it's safe to say spring has finally arrived. In this week's hub we once again speak to ADAMA's Regional Agronomy Managers to get an up-to-date view on disease pressures and crop conditions around the UK.
Will Nicholls – The North and North Midlands
Chris Stockdale – East Anglia and the South East
Matthew Martin – The South and South Midlands
How are crops progressing now that the ground is finally drying up and temperatures are slowly starting to rise?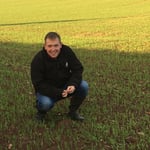 WN: While spring is definitely in the air, we're still seeing some cold temperatures and the odd spell of frost. These cool conditions have slowed the growth of a lot of crops coming through the winter, in addition to delaying disease development. As well as being cool, it's largely been dry for the past couple of weeks although a few millimetres of rain here and there has helped with the uptake of the nutrients. Winter barley in particular seems to have benefited most from recent micro-nutrient applications.
CS: The weather during the last week of March was dominated by an icy blast which resulted in some night frosts and held the region's winter cereals back with crops still "flat on the floor". The forecast for the coming weeks is for some warmer weather which should push crops on fairly rapidly.
As soils begin to dry out, some growers and agronomists have expressed concern that their cereal crops could suffer as result of shallow rooting which will affect nutrient uptake and potentially cause lodging later in the season.
In terms of oilseed rape, the majority of crops are at the early flowering stage although there's a wide variation in terms of crop quality: from those which look relatively good despite the winter we've just endured, to those which are still struggling to come out of the winter as a result of cabbage stem flea beetle damage.
MM: Winter wheats are at a variety of growth stages and conditions, with some crops still waiting to have a T0 fungicide treatment while others are rapidly approaching the T1 spray timing. The more forward-looking crops are showing relatively little disease although the sudden dry spell of weather has caused some stressing as a result of poor rooting systems. There are also concerns that the dry weather will affect backward crops (still around GS13-19) with limited nitrogen uptake and poor rooting systems preventing these crops from scavenging the nutrients or water they need.
Winter barleys are also at a variety of growth stages, with forward crops around GS30 and later drilled crops (November to early December drilling) still looking very small at GS13-18. Hybrid varieties are currently showing the most promise thanks to their ability to recover from later drilling and ability to tiller quickly and suppress weeds.
While some crops of oilseed rape are already at the mid-flowering stage and showing good pod set, the overall picture is less favourable: there is little to no oilseed rape left in some parts of Kent and Sussex, with a reduced drilling area, extensive pigeon grazing, heavy Cabbage Stem Flea Beetle damage and rotting tap roots all contributing to crop losses. The recent spell of dry weather hasn't helped, with concerns about inferior rooting and poor yield potential meaning more fields are likely to be written off in the coming days and weeks.
How are spring cultivations progressing?
WN: Ground conditions have been fairly favourable for a couple of weeks, with plenty spring wheat and spring barley going in across the region. Even those areas which were inundated by floods during the winter are now starting see dust clouds blowing in the wind, although most soils remain relatively wetter once you dig down an inch or two.
There are still some difficult decisions to be made with regards to struggling oilseed rape crops: it is always a tough call to decide whether to rip a crop up, replacing it with a spring-sown crop or leaving the ground fallow until the autumn. One of the key considerations for growers in this predicament is what to plant after a failed oilseed rape crop based on the restrictions for herbicide applications in the following crop: for rape crops which were sown in early September, we are reaching the period in which spring cereals can safely be sown following applications of Blanco (clomazone) where 7 months have elapsed and ground has been ploughed.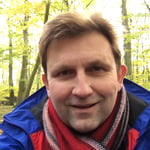 CS: Farmers throughout the East and South East have been working hard since mid-March to catch up with field work: the vast majority of spring cereals, peas, linseed and sugar beet are all now drilled, with potatoes going in as we speak.
A lot of soils are now fairly dry on top, but there's a question mark over soil structures at depth with lots of growers still reporting significant "below ground puddling".
MM: The majority of spring cereals have now been drilled or are in the process of being drilled where water conservation is necessitated on drier soils, with potatoes next on the to-do-list: areas like the Romney Marsh in Kent remain a little too wet for drilling to commence just yet, but in other areas planting has been ongoing since mid-March although bed forming remains slow in places due to wet conditions at depth.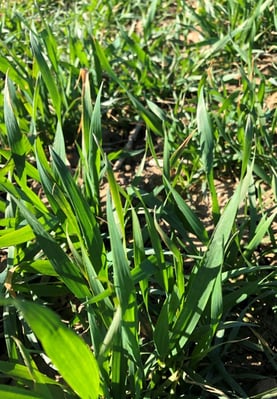 While some winter cereals have recovered well from the difficult winter conditions, many oilseed rape crops have fared less well.
Which crops are growers drilling at the moment?
WN: The majority of growers in the North have opted to drill spring wheat and barley, but there's still some talk of oats and beans being used to make up the shortfall in autumn drillings.
CS: By and large, growers in the eastern counties fared much better with their autumn drilling workloads compared to other parts of the country, but where spring crops have been included in the rotation it's been the usual combination of spring cereals, peas, linseed and a slightly larger area of sugar beet.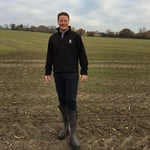 MM: There's been a good start to drilling maize under plastic and sugar beet crops are also going in. Where there were concerns around weak spring barley harvest prices, spring wheat replaced some of the planned acres. Failed oilseed rape crops are being replaced by a larger than normal crop of spring beans, while the acreage of potatoes and onions has also increased – soil temperatures are slowly rising, but conditions are anything but warm with temperatures during the first week of April actually 2.5 degrees Celsius lower than the week before, making crop growth and emergence slower than anticipated. However, the warmer weather during the second week of April may help rectify this situation.
What, if any, diseases are growers and agronomists reporting in their crops?
WN: While there is some mildew about, and some of my contacts have reported the odd spot of rust and rhynchosporium in the barley, on the whole disease pressure remains relatively low at present. Where symptoms have been seen, these are limited to the lower, older leaves with nothing so far that has encroached higher up.
As crops take up the recently applied nitrogen and tiller out to become thicker, we are likely to see an increase in disease lower in the canopy, especially in early sown winter crops which are thicker and more forward and most likely to need a T0 fungicide application.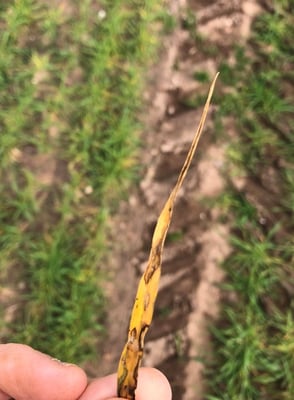 Rhynchosporium is showing in barley crops in the North.
CS: Disease challenges remain fairly low at present, yellow rust is affecting susceptible varieties and septoria is present on lower, older leaves. Neither of these diseases are a massive concern at this early stage, but there is a need to get an appropriate fungicide on soon: T0 does give an added layer of protection and added flexibility for T1 timings, thereby making it easier to manage workloads.
Where the wet winter conditions have raised the threat of eyespot (particularly in susceptible varieties), growers might want to think about using Mirage (450 g/L prochloraz)
Meanwhile, in complete contrast to a few weeks ago, there is now some concern that conditions might be too dry for residual weed control to be effective. Tower (250 g/L chlorotoluron, 40 g/L diflufenican and 300 g/L pendimethalin) was a useful option on spring barley for activity against Annual Meadow Grass and broad-leaved weeds.
With the 20th May use-up date for chlorothalonil rapidly approaching, I've seen a significant interest in folpet ( Arizona, Phoenix ) as an alternative multi-site option, especially amongst those growers who haven't got any CTL in stock.
MM: The recent cold, dry weather has limited the spread of a lot of disease, but even so there are some quite high levels of septoria being reported on the lower leaves of winter wheat crops. Fortunately, the recent lack of rain has prevented these symptoms travelling up the plants although this could change rapidly if/when there is sufficient rainfall.
There is some evidence of net blotch starting to take hold in crops of winter barley, especially in backward crops where high levels of rust are also evident, and some mildew and crown rust has also been reported.
Crown rust has been observed in winter oats, with some growers adopting a three-spray fungicide strategy for winter crops and a two-spray approach in spring crops.
Phoma and light leaf spot levels remain low those crops of oilseed rape still standing.
Are growers on target with spray applications?
WN: As things stand, most growers up-to-date in terms of spraying work. Whether this remains the case will be very much dependant on how disease levels develop over the coming weeks and how the weather acts.
CS: Yes, thanks largely to a favourable couple of weeks in which growers have been able to catch up with everything. The forecast for warmer weather should push crops on rapidly, with those growers opting for to apply a T0 spray likely to done so within the first week of April.
MM: Again, it's mixed bag: some winter wheats have already had a T0 treatment while others are yet to have theirs applied. Similarly, some winter barleys have had a T0 treatment, with mildew the key target at this timing.
What is very apparent is that a large number of growers have a significant stock of chlorothalonil left in the chemical store – obviously this can't be used after 20th May, so growers are also enquiring about folpet as an alternative multi-site option for wheat and barley.
A lot of spring crops in the region have received a pre-emergence herbicide, but some growers are reportedly hesitant about using blackgrass herbicides at this late stage unless absolutely necessary.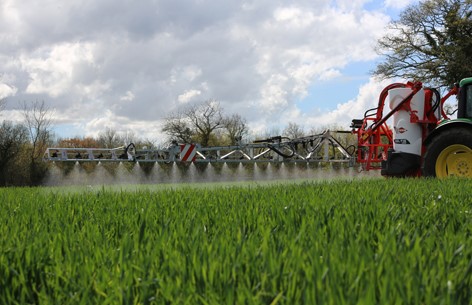 Fungicide treatments are well underway, with T0 applications done-and-dusted in some regions.
Are growers on target with fertiliser applications?
WN: The majority of fertiliser applications were completed prior to the end of March although crops still haven't gained the full benefit yet due to minimal rainfall. With fertiliser work completed, the majority of growers have now turned their attention to working the ground and drilling spring crops.
CS: Yes, thanks largely to the dry weather in which growers have been able to catch up. The forecast for warmer conditions should push crops on rapidly, with those growers opting for a T0 spray on winter wheat most likely to have applied during the first week of April. ( a little later than normal )
MM: Fertiliser applications were the main priority for growers as soon as ground conditions began to improve, with the vast majority of winter crops having received a fertiliser application a couple of weeks ago in order to limit the stresses caused by nutrient deficiency. Unfortunately, the lack of rain and overnight dews has hindered uptake by plants, but with some showers expected over the Easter weekend this should soon be less of a worry.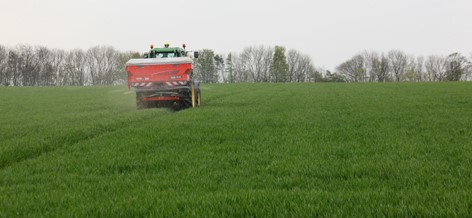 Many crops would currently benefit from a little rainfall to assist with nutrient uptake.
What is the general consensus in terms of pest control this year?
WN: So far there has been very little focus in terms of controlling seed weevils, pollen beetles, etc. Instead, pigeons are proving the biggest threat to oilseed rape with many crops needing to be ripped up as a result of the damage caused. As a result, an assessment of crop viability is coming before any additional inputs are confirmed.
CS: There's been a noticeable level of interest in the role of beneficial insects and how to promote their natural role as predators to oilseed rape pests such as seed weevils. It goes without saying that the application of any insecticide should follow best practises, especially at the mid-flowering timing, and certainly shouldn't happen until the target pest has reached threshold: once that point has been reached, Mavrik (240 g/L tau-fluvalinate) IS worth considering as it is the 'less toxic' option to bees and can also mitigate some of the effects to other beneficial insects.