07 May 2020 - by Andrew Bailey - Cereals Fungicide Technical Specialist
2 min
2020 - T2: the key spray timing for wheat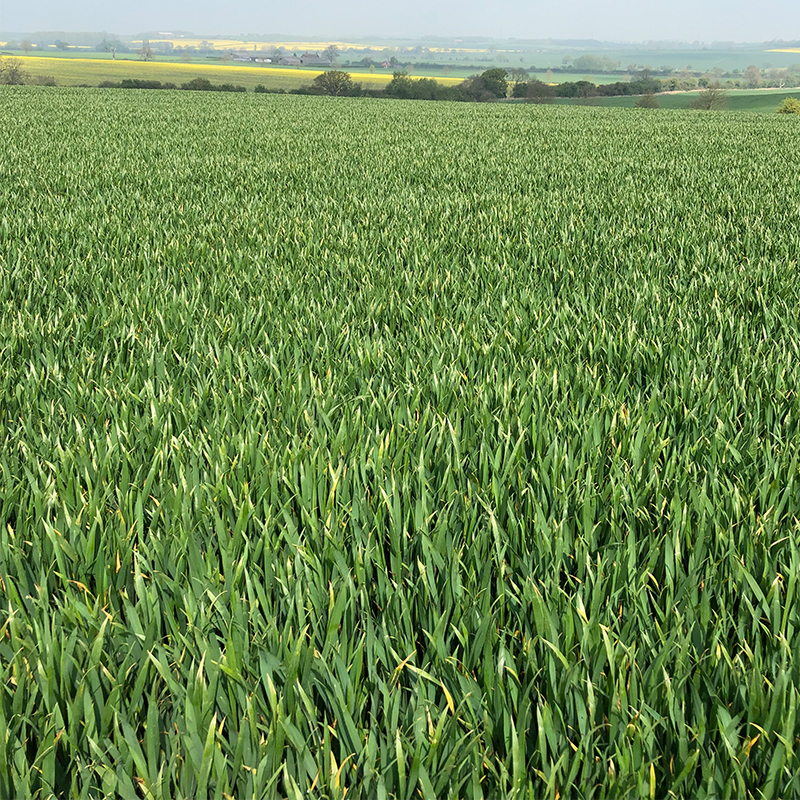 With the T2 spray timing for wheat crops rapidly approaching thoughts turn to providing adequate protection to the top two leaves to keep them clean and disease free.
T2 fungicide treatments are the most significant in terms of protecting final yields as it is this spray timing which provides protection to Leaf 1 and Leaf 2; themselves contributing up to 70% of the crop's final yield potential.
T2 applications should therefore be applied when the flag leaf is fully emerged on the main tillers and should be robust enough to provide adequate levels of protection against septoria and rusts – in particular brown rust which can be prevalent from this stage onwards.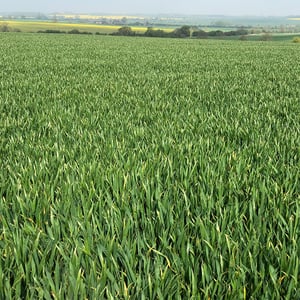 T2: what should be in the tank?
To provide the very best levels of protection against septoria, and to safeguard the yield potential of crops which may already have some disease on lower leaves, T2 sprays should include three modes of action: an SDHI, an azole and a multi-site.
Whilst the azole and SDHI components will provide strong protection against septoria and other fungal diseases, there has been a sensitivity shift in the septoria population to an erosion in efficacy of azoles. A reduction in field performance of SDHIs will happen once the number of insensitive isolates predominates in the population. In order to slow down this process a strategy of mixing azole and SDHI chemistry should be adopted.
Research has also shown that the inclusion of a multi-site can reduce the rate at which resistance develops to single site modes of action such as azoles and SDHIs. The same also holds true for the new triazole, Revysol: multi-site fungicides such as folpet provide a valuable role in protecting it against the development of concurrent resistance, therefore extending its effective lifespan. FRAG-UK (Fungicide Resistance Action Group UK) therefore recommends that SDHIs should be applied in a balanced mixture with at least one fungicide with comparable efficacy from a different mode of action (e.g. an azole) and in addition the inclusion of a multi-site component: multi-sites such as folpet remain unaffected by resistance and can prevent the deterioration in efficacy of susceptible partner products.
We therefore stress the need and moral obligation for all growers to incorporate a multi-site into their T2 tank mix this season – not only to provide additional protection efficacy, but also to prevent further erosion of SDHI and azole activity and to ensure these chemistries remain effective and viable in subsequent crops.
Folpet: the first choice multi-site
The ability of azoles and SDHIs to move into the leaf is important at T2 in order to achieve curative control of potential latent septoria infection on the upper leaves. It is therefore vital to optimise the uptake of such products. Unlike other multi-sites which can interfere with the efficacy of partner products, folpet does not antagonise the uptake of azoles or SDHIs and therefore can be included without affecting the curative activity of partners against septoria and other rapidly cycling diseases such as rusts.
Folpet-based products such as Arizona (straight folpet at 500 g/l) and Manitoba (375 g/l folpet plus 50 g/l epoxiconazole) are therefore the ideal T2 tank mix partners for many spray programmes: especially as any T2 applications made after the 20th May won't be able to include chlorothalonil (CTL) as this is that multi-site fungicide's final cut-off date.
Key messages for T2
T2 is the critical timing to protect yield

Use a balanced mixture of effective partners incorporating products with different modes of action

Keep azole application rates robust in mixture with SDHI

Include

folpet

for efficacy and resistance management: choose folpet to avoid any antagonism of partner products
Folpet Fungicides
Arizona® (500g/l folpet) is a unique multi-site protectant fungicide for wheat and barley, providing an anti-resistance strategy for the control of septoria and a range of other cereal diseases.
Manitoba® is a unique combination of the broad-spectrum, anti-resistance component, folpet (375g/l), plus a leading azole, epoxiconazole (50g/l), offering flexible disease control for cereal crops.