With foliar diseases such as septoria presenting a constant underlying threat to wheat crops, a robust fungicide treatment at T1 is vital to ensure crop protection programmes get off to a strong start.
This message has been reinforced by the lessons learned in recent months: the cool, dry conditions and resulting low disease pressure in early Spring 2021 saw many T0 and T1 treatments being pared back. Unfortunately, this dry period was followed by a warmer, wetter May which caused septoria spores to spread rapidly upwards and into the developing wheat canopy.
With the benefit of hindsight, the inclusion of a multi-site fungicide such as folpet at T1 would have kept crops cleaner for longer, but by then it was too late: with a shortage of curative actives to choose from, those crops which hadn't been adequately protected were on the backfoot for the remainder of the season.
As the weather after a fungicide has been applied is more important than the weather at the time of application, including the protectant fungicide ARIZONA® (500g/L folpet) as part of the T1 tank mix will provide good insurance should the weather turn wet and will more than pay for itself by providing an additional level of disease control.
ARIZONA® provides a strong foundation to spring fungicide programmes and is the clear choice to fill the gap left by CTL: it enables crops to stay ahead of diseases and ensures each successive leaf stays greener for longer by providing long-lasting protection against septoria.
The benefits of ARIZONA
Effective: provides reliable and robust protection against septoria
Valuable: pays for itself through improved green leaf area retention and better yields
Resistance: prolongs the effective lifetime of at-risk single site fungicides
Protection: reduces the initial disease burden and lessens the impact of later infections
Flexible: can be used at multiple timings to provide season-long protection
The essential T1 & T2 fungicide
Trial work carried out by ADAMA in 2021 has shown that the inclusion of ARIZONA® at the T1 and T2 timings offers the following benefits:
T1 application
Kickstarts disease protection by reducing the early season septoria burden
Improves green area retention on Leaf 2 and Leaf 3
T2 application
Increases the persistence of septoria control on Leaf 1 and Leaf 2
Works with partner products to keep each successive leaf greener for longer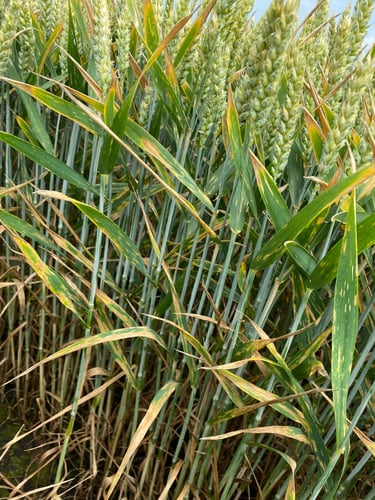 T1 Leading Azole + SDHI 1.0 fb T2 Leading Azole + SDHI 1.0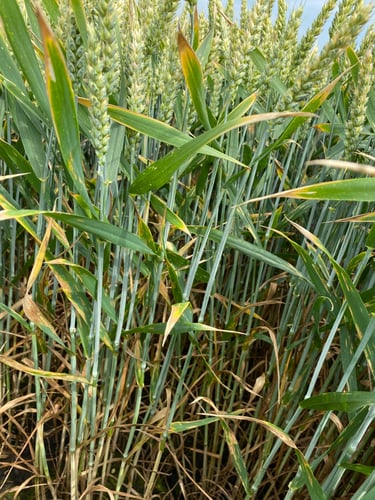 T1 Leading Azole + SDHI 1.0 + ARIZONA 1.0 fb T2 Leading Azole + SDHI 1.0 + ARIZONA 1.0
cv Cordiale, Cambridgeshire, 2021
ARIZONA the flexible option for septoria control in wheat
ARIZONA® (500g/L folpet) is a unique multi-site protectant fungicide for wheat and barley, providing an anti-resistance strategy for the control of septoria and a range of other cereal diseases.