With the warmer weather helping crops to progress rapidly through their growth stages, spring barleys are quickly approaching the T2 window – a critical timing in the defence against ramularia and to maximise the crop's yield and grain quality.
Including ARIZONA (500 g/l folpet) at the T2 timing in spring barley adds crucial protection against ramularia and helps to maximise the crop's specific weight potential. This is in addition to the protectant activity it provides against rhynchosporium, with the intrinsic activity it provides against brown rust and mildew an added bonus.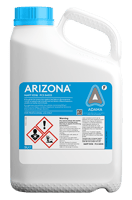 ARIZONA is also the ideal choice at T2 as it does not interfere with the uptake of curative partner products, thereby enabling triazoles and SDHIs to work to their full efficacy. As a multi-site fungicide, ARIZONA also helps to delay the resistance of diseases to these single site partner products, thereby extending their effective life and ensuring crops remain cleaner for longer.
ARIZONA can be used at a maximum total rate of 3.0 litres per crop: this makes it flexible enough to be used from T0 and T1 (for protection against rhynchosporium), all the way through to T2 (ramularia control) - at the T2 timing (up to GS 59) ARIZONA should be used at a rate of 1.0 l/ha.
Use Recommendations
Rhynchosporium: T1 0.75 - 1.0L/ha
Best guidelines for Ramularia: T1 0.75 - 1.0L/ha Fb T2 1.0L/ha
Flexibility to start programmes early T0 – 0.75L/ha – season dependent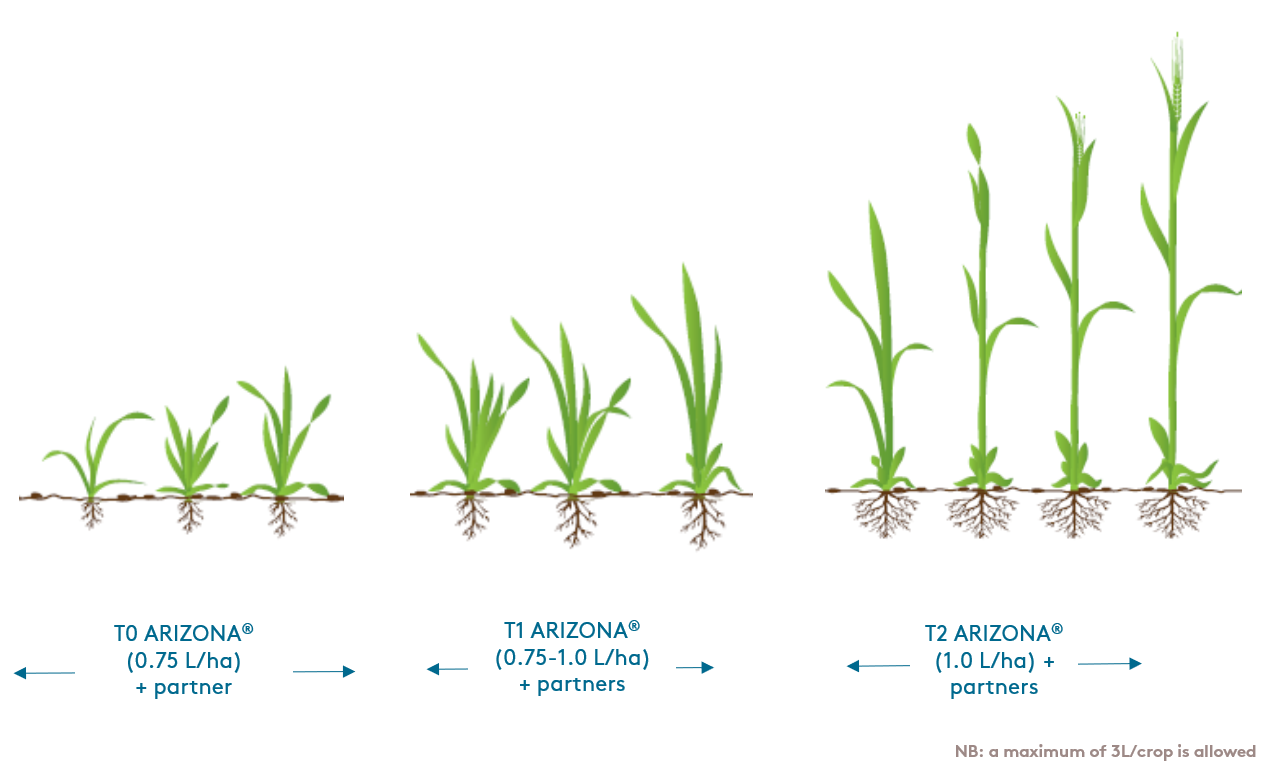 | | | | |
| --- | --- | --- | --- |
| Crop | Max individual dose (L/ha) | Max total dose (L/ha) | Latest time of application |
| Winter & spring barley* | 1.5 | 3.0 | Before end of heading / inflorescence |
*Approved for use on malting crops
ARIZONA is a unique multi-site fungicide containing straight folpet (500 g/l) which provides good protectant activity against rhynchosporium at the T0/T1 timings and ramularia at T2. ARIZONA is a key component in an anti-resistance strategy.